Devops Engineer- Azure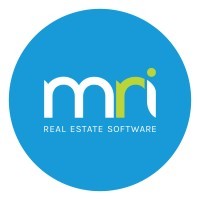 MRI Software
Software Engineering
Bengaluru, Karnataka, India
Posted on Tuesday, October 31, 2023
MRI Software is seeking a DevOps Engineer to join our team! This individual is responsible for design, configuration, implementation, and maintenance of physical and virtual environments that support our Product Development and SaaS data centers.
This role is part of our Release Engineering team, whose core responsibility is to ensure successful and automated deployment and operation of our applications and infrastructure. Release Engineering supports both our Product Development, and our SaaS Engineering & Operations groups.
RESPONSIBILITIES:
Manages source control, build/CI, and QA test systems.
Follows defined processes for workflow, incident and change management, where recognizing deviation from accepted practice is require.
Troubleshoots components of systems relying on proven techniques for IT systems analysis and evaluation.
Create and maintain application environments for both on-premise and cloud
SKILLS & OTHER REQUIREMENTS:
Bachelor's Degree in Communications Engineering, Math, or Computer Science, or equivalent work experience.
6+ years of working experience in complex IT operational environments in various aspects of design, engineering, analysis, and testing and ongoing support for their technical area.
Effective organizational, time management, and communication skills.
Experience working with Azure required
Experience with Terraform, Docker and Kubernetes required
Experience working with Azure DevOps pipeline preferred
Familiarity with MS Build Scripting/Team Foundation Server and/or Windows scripting (PowerShell) a plus.
Working knowledge of current trends and techniques for their technical track preferred.
BENEFITS:
Ability to learn leading technical / industry standards and technologies
Flexible working arrangements (2 days in the office)
Annual performance-related bonus
6x Flexi Fridays: knock 2.5 hours off your day on a Friday
Engaging, fun & inclusive culture: check out the MRI Software APAC Insta feed and stories!
ABOUT THE BUSINESS:
MRI Software is a global Proptech leader delivering innovative applications and hosted solutions that free real estate companies to elevate their business.
Our flexible technology platform, along with an open and connected ecosystem, allows us to meet the unique needs of real estate businesses, from property-level management and accounting to investment modeling and analytics for the global commercial and residential markets. With nearly five decades of expertise and insight, we have grown to include offices across the United States, the United Kingdom, Hong Kong, Singapore, Australia, South Africa, New Zealand, Canada, and India, with over 3500 team members to support our clients and their unique needs!
MRI is proud to be an Equal Employment Opportunity employer.