UX Designer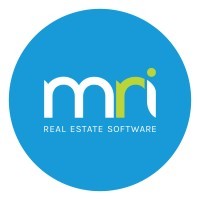 MRI Software
Design
Cape Town, South Africa
Posted on Tuesday, October 31, 2023
From the day we opened our doors in 1971, MRI Software has built flexible, game-changing real estate software solutions to improve people's lives. The only way to carry out that mission is to hire the absolute best employees on earth. People like you.
Work hard, play hard. Always. Our relentless commitment to client success, our employee resource groups and our promise to empower our teams to reach their full potential are a few examples of what makes MRI Software special.
And we're insanely dedicated to creating a work environment that you look forward to every single day. That's why we invest heavily in our employee engagement, so you enjoy the tech industry's best perks. Together with the whole Pride, (lion roar for "family") employees, customers, and partners, we're on a mission to break new ground and lead the real estate industry into a digital-first future.
We understand the need to provide a flexible working environment partnered with team collaboration and socialization. Therefore, we operate a hybrid working model with 3 days of working from home per week. This role can be based at our Cape Town office.
The Role:
As a Product Designer at MRI, you will work across the UX domain, including research (user interviews, product reviews, persona development), design (sketching, group ideation, information architecture, interaction design, prototyping), documentation (wireframes, specification writing), and user testing.

As part of a cross-functional team, you will collaborate with other designers and use qualitative and quantitative data to make informed, design-related decisions. You should be proficient at converting requirements into practical product features and have a high standard for visual design execution.
Functions:
Design user interfaces and process flows using iterative design techniques incorporating findings from user interviews, usability testing, and other forms of requirements discovery

Produce user personas, user stories, prototypes, wireframes, interaction and design specifications

Run ad-hoc usability tests with end users when needed and communicate research findings
Facilitate design review sessions with key stakeholders with the goal of advocating for the user needs

Engage with development to understand platform capabilities, communicate design goals, adapt and verify designs through the agile software development process

Create and maintain UI guidelines and visual standards

Identify opportunities for product or feature enhancements

Remain up-to-date on industry trends, market conditions, and consumer preferences

Iterate existing designs to meet industry or consumer needs
You Have:
Bachelor's degree or equivalent experience

1-3 years' experience as an information architect, interaction designer, product designer, user experience designer, and/or usability engineer

Proven knowledge of design aesthetics and solid understanding of User-Centered Design principles

Sharp attention to detail

Proficient in design tools, specifically Figma. Experience with other design tools such as Sketch and the Adobe Suite is beneficial

Understanding of cross platform, browser, and device design strategies

Relative experience with HTML/CSS/JavaScript. While it is unlikely you will code, having knowledge of how Front-End code works is beneficial

Knowledge of responsive design techniques and challenges

Experience in contributing to a design system

Time and project management skills
We're obsessed with making this the best job you've ever had!
We want our teams to love working here, so we've created some incredible perks for you to enjoy:
We want our staff to love working here, and so we've created a few unique perks such as office breakfasts, quarterly lunches and virtual social events. Additionally, we value your input in your employee experience and have employee-led groups such as our DEI committee, employee resource groups such as Women and Allies, and our Pride Event Group

Have confidence in your health with our offered Medical Aid Scheme.

Invest in our competitive Personal Pension plan and help set you up for your future.

Big on family? So are we! Here at MRI Software we recognise that your family is important, and being able to spend quality time with your family as it grows is a wonderful experience. Therefore, the MRI Software Parental Leave benefit is designed to give you the opportunity to spend time with your new arrival(s).

Enjoy a fantastic work-life balance with 25 days of annual leave plus Bank Holidays, and finish early 6 times a year with our 'Flexi' scheme.

Further your professional development with our Tuition Reimbursement Schemes

Enjoy the flexibility of working from anywhere in the world for two weeks out of the year!
At MRI, our company culture is more than a talking point – it's what makes us shine! We value your hard work and encourage you to be your whole self while you do it. Passion, integrity, and inclusion mixed with a healthy dose of fun is what makes us the best fit for your next career move!
MRI continues to strive to amaze as a global industry leader in real estate software. Whether you are joining as a new pride member or bringing your expertise back, your talent is important to maintaining MRI's high client experience standard and continuing our growth in the PropTech space.
Amazing growth takes amazing employees. Are you up to the challenge?
MRI do not accept unsolicited CV's from recruitment agencies for any of our job postings.

MRI Software is an Equal Opportunity Employer. Regardless of your race, color, religion, sex, national origin, sexual orientation, gender identity, disability, age, veteran status, you are welcome here.