Facility Manager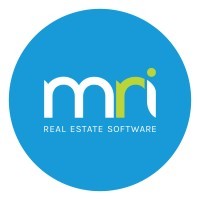 MRI Software
Bengaluru, Karnataka, India
Posted on Tuesday, November 7, 2023

POSITION PURPOSE
The Facility Manager will play a critical role in executing MRI Software India's growth strategy. As Facility Manager you will drive the facility management strategies which includes procurement, asset management, security, new facility setup, upkeeping of the premises, vendor management, dealing with government personnels on need basis and supporting staff welfare activities across MRI India offices. Facility manager may need to travel across our facilities in MRI India on a need basis.
POSITION RESPONSIBILITIES
New facility setup, when required
Ensure smooth functioning of the existing facilities across locations on day to day basis
Schedule and supervise maintenance repair work and assist with checking installation and servicing building equipment
Maintain stock levels and parts within budget
Ensure compliance with state and federal regulations, and assist with energy management
Oversee security management of the facilities
Interaction & negotiation with vendors, contractors for procurement
Support staff welfare activities
EXPERIENCE + QUALIFICATIONS
Bachelor's degree or above from reputed institute
15+ years' experience in the facility management roles across multiple facilities
Knowledge of OSHA and other environmental regulations
Knowledge of general maintenance methods, operating requirements, and safety precautions related to facilities management
Good communication, stakeholder management and leadership skills
Strong in procurement and negotiation skills
Must be well organized, detail and customer (internal and external) oriented self-starter
Be motivated, self-driven in a fast-paced environment with a proven track record demonstrating impact across several teams and/or organizations
BENEFITS:
MRI is an industry leader that has experienced double digit revenue growth year over year

Flexible working arrangements (2 days in the office)

Annual performance-related bonus

Flexi Holiday (knock 2.5 hours off your day )

Tuition & Gym Reimbursement

Engaging, fun & inclusive culture: check out the MRI Software APAC Insta feed and stories!
ABOUT THE BUSINESS
MRI Software is a leading provider of real estate software solutions that transform the way communities live, work and play. MRI has been a trailblazer in the PropTech industry for over five decades, serving more than two million users worldwide from offices across the United States, Canada, the United Kingdom, Ireland, South Africa, Australia, New Zealand, Hong Kong, Singapore, and India. Through leading solutions and a rich partner ecosystem, MRI gives real estate companies the freedom to elevate their business and gain a competitive edge.