Account Executive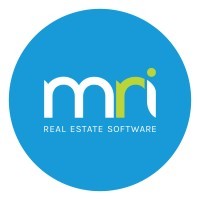 MRI Software
Sales & Business Development
Multiple locations
Posted on Saturday, November 11, 2023
*Please note that this is not an open position. However, at MRI Software we are always searching for top talent for future vacancies and would love to connect with you!
Company Overview:
From the day we opened our doors in 1971, MRI Software has built flexible, game-changing real estate software solutions to improve people's lives. The only way to carry out that mission is to hire the absolute best employees on earth. People like you.
Work hard, play hard. Always. Our relentless commitment to client success, our employee resource groups and our promise to empower our teams to reach their full potential are a few examples of what makes MRI Software special.
And we're insanely dedicated to creating a work environment that you look forward to every single day. That's why we invest heavily in our employee engagement, so you enjoy the tech industry's best perks. Together with the whole Pride, (lion roar for "family") employees, customers, and partners, we're on a mission to break new ground and lead the real estate industry into a digital-first future.
We understand the need to provide a flexible working environment partnered with team collaboration and socialisation. Therefore, we operate a hybrid working model with 3 days of working from home per week. This role can be based in our Cape Town or Johannesburg office.
Position Overview:
To accommodate our growth, we are seeking experienced Business to Business sales professionals to generate new and recurring revenues through the sales and marketing of MRI's customizable applications. This is a great opportunity for dynamic, aggressive sales professionals that are driven to hunt for new business and have a proven track record for employing a consultative sales approach.
Responsibilities:
Driving and managing the entire sales process - targeting top prospects, identifying client solutions, building and maintaining customer relationships, performing software demonstrations, negotiating and closing opportunities within an assigned territory.

Generating new business by leveraging existing relationships, prospecting, conducting market analysis, selling the company's software and services offerings

Acting as an "industry expert", consulting with prospective clients to provide assistance with their unique, critical business issues and strategic initiatives.

Conducting software demonstrations and promoting MRI at industry conferences and trade shows.

Working with the sales team to share ideas, knowledge and new business development strategies.

Achieving or exceeding sales quota. ·

Grow and maintain an accurate pipeline to support assigned quota.

Analyze and control expenditures to conform to budgetary requirements.

Design and recommend sales and marketing programs and set short and long-term sales strategies for targeted prospects.

Develop and implement integrated sales strategies in conjunction with other business units on shared opportunities.

Develop and implement strategic sales plans to proactively identify and sell new opportunities.

Exceed assigned annual sales quota.

Handle the contracting process and simple sales negotiations.

Monitor and evaluates the activities and products of the competition.

Prepare and submit sales reports showing sales volume, potential sales, and areas of proposed opportunity, including prospects, for the region

All other duties and responsibilities as assigned
Requirements:
3 or more years of software sales experience in business products or services, and managing a territory, with at least 4 years of strong work experience.

Bachelor's degree in business, marketing, or related discipline or equivalent training in business or sales management, and 1-5 years of sales experience.

Experience in selling software and/or knowledge of the Real Estate industry preferred as well as the ability to network within the industry.

Knowledge of products, software pricing practices, selling skills, personal computers and various software application skills is helpful.

Demonstrated track record in closing new business over a sustained period, exceeding sales targets with ability to demonstrate software to potential users.

Marketing orientation with the ability to develop strong marketing strategies to edge out the competition.

Excellent understanding of the end user business and issues or the ability to apply unrelated knowledge to the Real Estate Industry.

Ability to push past rejection to achieve results.

Demonstrated computer systems knowledge, including web technologies, CRM, employee selfservice, a general understanding of larger business system applications.

Planning skills to determine and meet departmental objectives.

Verbal and written communication skills with the ability to build and deliver powerful presentations.

Excellent time management, communication skills, decision making, human relations, presentation, and organization skills.

Ability to operate in a very fast paced environment with multiple high-level priorities.

Must live in assigned territory and have the ability to work from a remote home office. Out-of-town travel required.

Work is performed from a home office setting with minimal exposure to health or safety hazards; substantial time is spent working on a computer.

Professional appearance and presentation required.
We're obsessed with making this the best job you've ever had!
We want our teams to love working here, so we've created some incredible perks for you to enjoy:
We want our staff to love working here, and so we've created a few unique perks such as office breakfasts, quarterly lunches and virtual social events. Additionally, we value your input in your employee experience and have employee-led groups such as our DEI committee, employee resource groups such as Women and Allies, and our Pride Event Group

Have confidence in your health with our offered Medical Aid Scheme.

Invest in our competitive Pension plan and help set you up for your future.

Big on family? So are we! Here at MRI Software we recognise that your family is important, and being able to spend quality time with your family as it grows is a wonderful experience. Therefore, the MRI Software Parental Leave benefit is designed to give you the opportunity to spend time with your new arrival(s).

Enjoy a fantastic work-life balance with 25 days of annual leave plus public holidays, and finish early 6 times a year with our 'Flexi' scheme.

Further your professional development with our Tuition Reimbursement Schemes

Enjoy the flexibility of working from anywhere in the world for two weeks out of the year!
MRI continues to strive to amaze as a global industry leader in real estate software. Whether you are joining as a new pride member or bringing your expertise back, your talent is important to maintaining MRI's high client experience standard and continuing our growth in the PropTech space.
Amazing growth takes amazing employees. Are you up to the challenge?
We know the confidence gap and imposter syndrome can get in the way of meeting remarkable candidates, so please don't hesitate to apply — we'd love to hear from you!
MRI do not accept unsolicited CV's from recruitment agencies for any of our job postings.

As a global company, we believe diversity brings benefits for our people, customers and clients. This is why MRI Software is committed to being an inclusive employer, regardless of your ethnicity, religion, sexual orientation, gender identity, disability, age, military and veteran status.
Diversity, Equality and Inclusion are values that are critical to our success; come and see for yourself.