Office Coordinator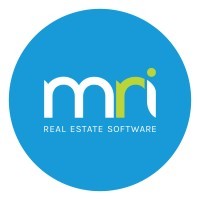 MRI Software
Administration
Toronto, ON, Canada · Toronto, ON, Canada · Canada
Posted on Wednesday, November 15, 2023
At MRI, our company culture is more than a talking point – it's what makes us shine! We value your hard work and encourage you to be your whole self while you do it. Passion, integrity, and inclusion mixed with a healthy dose of fun is what makes us the best fit for your next career move!
Location:
1125 Leslie St
North York, ON M3C 2J6
Office Coordinator Roles & Responsibilities
Serve as the face of the company, offering friendly service to those entering the building or calling in on the phone
Meet and greet all candidates, clients, and visitors that enter MRI Software. Have them sign in, issue visitor badge, and alert their contact person.
Answer a multiple line phone system, manage calls by routing them to the proper extensions or taking messages and delivering them via our message system
Maintain the reception area, keeping it clean, free of clutter and inviting
Ensure conference rooms are set for any meetings or special events, working in coordination with Executive Assistants, Human Resources, Facilities Teams and Departments involved
Accept deliveries and mail, organize them to be distributed to the correct recipients using the visitor management system and ensure they get to the recipient in a timely manner
Managing outgoing mail and packages for pickup
Assign temporary Employee Badges and Visitor Badges as needed via multiple systems
Checking/restocking conference room supplies weekly
Monitoring office for any maintenance issues and submit service tickets as needed
Manage relationships with vendors
Contributes to team effort by accomplishing related results as needed.
Requirements
This position is in office 5 days a week
2-3 years of relevant experience in an office environment
Basic Math and Analytical Skills, Judgment, Problem Solving and Decision Making.
Associate's or bachelor's degree in a related field.
Experience working with internal and external vendors and services contracting.
Strong organizational, time management, and follow up skills
Proactive problem-solving and basic troubleshooting skills
Ability to speak and write clearly, concisely, and persuasively using correct grammar, spelling and punctuation with ability to communicate one-on-one or in group settings.
Requires the ability to multitask and follow & execute instructions with efficiency and proficiency in completion of a variety of assigned projects and tasks with short- and long-term end dates.
Professional presentation, attitude and work well with others (internal and external customers) at all levels, including vendors & contract personnel.
Competency in Microsoft applications including Word, Excel, and Outlook, Internet research/sourcing, etc.
Punctual with strong attendance history
COMPANY OVERVIEW:
MRI Software delivers innovative applications and hosted solutions that free real estate companies to elevate their business. Our flexible technology platform, along with an open and connected ecosystem, allows us to meet the unique needs of real estate businesses, from property-level management and accounting, to investment modeling and analytics for the global commercial and residential markets. With nearly five decades of expertise and insight, we have grown to include offices in across the United States, the United Kingdom, Hong Kong, Singapore, Sydney, South Africa, New Zealand, Canada, India, and Ireland with over 3000 team members to support our clients and their unique needs!
MRI is proud to be an Equal Employment Opportunity employer.