Systems Administrator II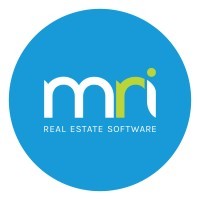 MRI Software
IT
Bengaluru, Karnataka, India
Posted on Monday, November 20, 2023
About the business:
MRI Software is a global Proptech leader delivering innovative applications and hosted solutions that free real estate companies to elevate their business.
Our flexible technology platform, along with an open and connected ecosystem, allows us to meet the unique needs of real estate businesses, from property-level management and accounting, to investment modeling and analytics for the global commercial and residential markets. With nearly five decades of expertise and insight, we have grown to include offices in across the United States, the United Kingdom, Hong Kong, Singapore, Australia, South Africa, New Zealand, Canada, and India, with over 2000 team members to support our clients and their unique needs!
MRI is proud to be an Equal Employment Opportunity employer.
Working within the Managed and Technical Services Team, the Technical Consultant is required to undertake the following responsibilities:
Deliver effective technical support within a support environment internally and to MRI's

customer base.

Manage the efficient delivery of technical support, adhering to customer service level

agreements.

Deliver effective system administration services within a pro-active support environment to

Orchard's Managed Service customers, working to contracted service level agreements.

Provide technical assistance in the areas of application development.

To operate flexible working practices aimed at maintaining an acceptable level of service whilst

avoiding any disadvantage to other staff of the company.

To participate and contribute to the company's Employee Development Scheme.

To work towards consistently improving team and company standards in all areas of operations

such as teamwork, communication, documentation, technical proficiency, and professionalism.

To seek to maintain technical awareness of supported technologies.

Participate in Team meetings.

To work with customers in a professional manner always.
Excellent analytical and problem-solving skills.

Excellent interpersonal and professional communication skills.

Strong time management and organizational skills.
Ability to understand and articulate technical concepts and derive solutions.

Ability to maintain a high level of confidentiality.

Works independently and as a team member in a high performance 24/7 availability

environment.

Can perform SQL query expressions to diagnose or resolve routine issues.

Experience with Windows Server, SQL Server, Active Directory, VMWare and Citrix/RDP client

preferred.

Proficiency in server, storage and virtualization standards, techniques and tools.

Experience with using query expressions to diagnose or resolve routine issues.

Knowledge of SaaS models and large-scale, distributed web architectures utilizing SaaS

technologies is a plus.

Experience with API configuration and troubleshooting is a plus.

Degree in Information Technology, Information Systems or relevant work experience preferred.
UK Shift timings- 2 PM to 11 PM
Benefits:
Ability to learn leading technical / industry standards and technologies

Flexible working arrangements (2 days in the office)

Annual performance-related bonus

6x Flexi Fridays: knock 2.5 hours off your day on a Friday

Engaging, fun & inclusive culture: check out the MRI Software APAC Insta feed and stories!