Sr. Executive Leader-Federally Qualified Health Centers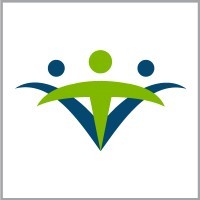 Netsmart Technologies
Overland Park, KS, USA
Posted on Tuesday, June 27, 2023
Netsmart is seeking a highly motivated and experienced Sr. Executive Leader of Business Development to lead the growth and expansion of our Federally Qualified Health Center (FQHC) organization. The successful candidate will be responsible for business development; product management, solution marketing and developing and executing a strategic business plan that maximizes revenue, enhances client satisfaction, and increases market share.
#FQHC#Product
Responsibilities:
·Define solution roadmap to grow Netsmart's portfolio of FQHCs and Integrated Care providers
·Create competitive strategy to map out key competitors in the integrated care space and how Netsmart best competes with each one
·Ultimately create an Integrated Care business unit and assume responsibility of P&L management of that business unit.
-Develop Product roadmap and strategy
·Develop and execute a strategic business plan to achieve growth and profitability targets
·Identify and evaluate new business opportunities, including partnerships, mergers, and acquisitions
·Lead the implementation of new service lines and programs to increase revenue and client and patient satisfaction
·Build and maintain strong relationships with key stakeholders, including government agencies, community organizations, and healthcare partners
·Collaborate with senior leadership to align business development initiatives with organizational goals and objectives
·Develop and manage the business development budget and ensure that resources are allocated efficiently and effectively
·Monitor market trends and analyze competitors to identify areas of opportunity
·Prepare and deliver presentations and reports on the status of business development initiatives to senior leadership and stakeholders
·Lead, coach, and mentor the business development team to ensure their success and growth
Qualifications:
·Bachelor's degree in a related field, such as healthcare administration, business administration, or marketing
·A minimum of 10 years of experience in business development or related roles in the healthcare industry
·Solid understanding of the Federally Qualified Health Center (FQHC) market and regulations or Healthcare IT
·Expertise in positioning technology to support the FQHC and Integrated Care markets.
·Proven track record of successful business development initiatives and meeting or exceeding growth targets
·Excellent leadership, communication, and interpersonal skills
·Strong analytical, strategic thinking, and problem-solving skills
Netsmart is proud to be an equal opportunity workplace and is an affirmative action employer, providing equal employment and advancement opportunities to all individuals. We celebrate diversity and are committed to creating an inclusive environment for all associates. All employment decisions at Netsmart, including but not limited to recruiting, hiring, promotion and transfer, are based on performance, qualifications, abilities, education and experience. Netsmart does not discriminate in employment opportunities or practices based on race, color, religion, sex (including pregnancy), sexual orientation, gender identity or expression, national origin, age, physical or mental disability, past or present military service, or any other status protected by the laws or regulations in the locations where we operate.
Netsmart desires to provide a healthy and safe workplace and, as a government contractor, Netsmart is committed to maintaining a drug-free workplace in accordance with applicable federal law. Pursuant to Netsmart policy, all post-offer candidates are required to successfully complete a pre-employment background check, including a drug screen, which is provided at Netsmart's sole expense. In the event a candidate tests positive for a controlled substance, Netsmart will rescind the offer of employment unless the individual can provide proof of valid prescription to Netsmart's third party screening provider.
All applicants for employment must be legally authorized to work in the United States. Netsmart does not provide work visa sponsorship for this position.