Business Development Representative Intern Summer 2024 (Early Career)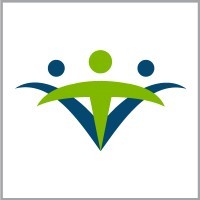 Netsmart Technologies
Sales & Business Development
Overland Park, KS, USA
Posted on Thursday, September 14, 2023
Netsmart is healthcare's largest human services and integrated care technology provider. Netsmart technology platforms and expertise are integral to the delivery of outcomes-based services and care to more than 25 million persons nationwide. Netsmart serves more than 500,000 users in more than 24,000 organizations across all 50 states. Netsmart client communities include behavioral health, addiction treatment, intellectual and developmental disabilities, child and family services, public health, home health, hospice and palliative care, private duty and vital records.
We became the industry leader through the creation of cutting edge software solutions to meet our client's needs. This level of creation and product evolution is only made possible by assembling a team of the best and the brightest technical talent in the industry. Do you have what it takes to join us on this journey?
Internship Program Overview:
At Netsmart our internship program is called our "FUTURES Program" because we truly believe that you are our FUTURE. This program will be a 10 week program based at the Netsmart Solutionarium in Overland Park, Kansas. The FUTURES Program includes a balance between on the job learning, hands on client based work, professional development opportunities, leadership exposure and several social/networking events throughout the summer. If you aren't local to the Kansas City metro are we will have housing options for you available (certain criteria will have to be met in order to qualify for housing).
FUTURES experience what makes growing a career at Netsmart special….building relationships, understanding the industry, in depth exposure to life changing technologies and connecting with a cause all in an environment that breeds creativity and collaboration.
Business Development Representative Position Overview:
The Business Development Representative (BDR) is responsible for building sales pipeline through effective prospecting and qualification tactics to target accounts and inbound inquiries generated from marketing programs. As a BDR Future, you will meet and exceed assigned activity and opportunity generation goals while collaborating with Manager, Team Lead, and client organization stakeholders to optimize revenue generation and pipeline health. During your summer, you will learn to obtain business intelligence of the target buyer profiles while utilizing various follow-up and research methods, and develop an understanding of the target buyer needs, pain points and key buying influences.
You will work alongside your team to learn how to initiate the sales process through follow-up and nurture of marketing activities as well as document project and organization details of identified opportunities for internal client organization, personnel, and management.
Interest in a future career path in Sales or Marketing

Passionate about relationship management skills with ability to build rapport, influence and deepen relationships with stakeholders

Possess excellent communication skills, high energy, and a passion for results

Self-motivated, hard-working individual committed to their own success
Confidence and professionalism are a must, coupled with an open mind, curiosity, and a hunger for personal and professional growth

Proficient with Microsoft Office applications including Outlook, Word, and Excel

Interest in the Healthcare industry is a plus
Netsmart is proud to be an equal opportunity workplace and is an affirmative action employer, providing equal employment and advancement opportunities to all individuals. We celebrate diversity and are committed to creating an inclusive environment for all associates. All employment decisions at Netsmart, including but not limited to recruiting, hiring, promotion and transfer, are based on performance, qualifications, abilities, education and experience. Netsmart does not discriminate in employment opportunities or practices based on race, color, religion, sex (including pregnancy), sexual orientation, gender identity or expression, national origin, age, physical or mental disability, past or present military service, or any other status protected by the laws or regulations in the locations where we operate.
Netsmart desires to provide a healthy and safe workplace and, as a government contractor, Netsmart is committed to maintaining a drug-free workplace in accordance with applicable federal law. Pursuant to Netsmart policy, all post-offer candidates are required to successfully complete a pre-employment background check, including a drug screen, which is provided at Netsmart's sole expense. In the event a candidate tests positive for a controlled substance, Netsmart will rescind the offer of employment unless the individual can provide proof of valid prescription to Netsmart's third party screening provider.
All applicants for employment must be legally authorized to work in the United States. Netsmart does not provide work visa sponsorship for this position.