Senior Field Service Technician (On-Site, New York)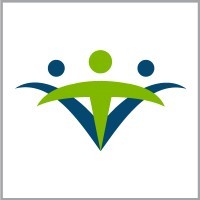 Netsmart Technologies
Remote
Posted on Friday, September 22, 2023
Responsible for installation, modification, and repairs to personal computer hardware and software systems, and provides technical assistance and training to system users.
Responsibilities
Provide surveillance, management, and event notification of the network infrastructure. Coordinate and/or escalate network issues to appropriate engineering team or carrier.
Interface with end users to independently resolve problems concerning system functions
Troubleshoot and solve problems related to PC hardware and software.
Update customers regularly on ongoing trouble tickets and provide full report of issues.
Administer Active Directory, Backup/Recovery Services, Anti-Virus environment, WSUS.
Interface with Server and Network engineering teams to troubleshoot and solve issues as well as implement IT projects
Participate with project teams to implement or troubleshoot defined technical activities

.
Qualifications
Required
High school diploma or GED
At least 5 years of technical support experience
Strong analytical and problem-solving skills
Experience with Windows Operating systems and Office suite
Experience with ticket and management systems
Experience removing computer viruses
Experience with LAN/WAN technologies and topologies
Organization skills to balance and prioritize work
Preferred
Associates or Bachelor's degree
Current Microsoft certification
Current A+ / Network+ certification
Citrix technologies experience
Experience with cloud servers or hosted systems
Expectations
Ability and willingness to participate in an alternate work schedule which might include non-traditional hours (i.e. shifts) or workdays (i.e. more than 8 hours per day or less than 5 days per week)

This job operates in a professional office environment. The ability to remain in a stationary position for continuous periods as well as the ability to move about the office (attending meetings, accessing files/storage, office equipment, computers and other office productivity devices, etc.) is required.
The ability to position self to maintain equipment, including under tables and desks is required. No heavy lifting is expected, though occasional exertion of about 25 lbs. of force (e.g., picking up and carrying computer equipment) may be required.
The ability to frequently communicate with internal, external and executive personnel and exchange accurate information is required.
Netsmart is proud to be an equal opportunity workplace and is an affirmative action employer, providing equal employment and advancement opportunities to all individuals. We celebrate diversity and are committed to creating an inclusive environment for all associates. All employment decisions at Netsmart, including but not limited to recruiting, hiring, promotion and transfer, are based on performance, qualifications, abilities, education and experience. Netsmart does not discriminate in employment opportunities or practices based on race, color, religion, sex (including pregnancy), sexual orientation, gender identity or expression, national origin, age, physical or mental disability, past or present military service, or any other status protected by the laws or regulations in the locations where we operate.
Netsmart desires to provide a healthy and safe workplace and, as a government contractor, Netsmart is committed to maintaining a drug-free workplace in accordance with applicable federal law. Pursuant to Netsmart policy, all post-offer candidates are required to successfully complete a pre-employment background check, including a drug screen, which is provided at Netsmart's sole expense. In the event a candidate tests positive for a controlled substance, Netsmart will rescind the offer of employment unless the individual can provide proof of valid prescription to Netsmart's third party screening provider. Additionally, a positive result for marijuana will not automatically disqualify a candidate from employment if the individual can provide a valid prescription for medicinal use issued in his or her state of residence. A prescription is required even in states where recreational use has been legalized.
All applicants for employment must be legally authorized to work in the United States. Netsmart does not provide work visa sponsorship for this position.