Graphic Design Intern Summer 2024 Marketing and Communications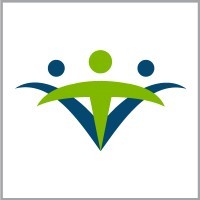 Netsmart Technologies
Marketing & Communications, Design
Overland Park, KS, USA
Posted on Thursday, October 5, 2023
Netsmart is healthcare's largest human services and integrated care technology provider. Netsmart technology platforms and expertise are integral to the delivery of outcomes-based services and care to more than 25 million persons nationwide. Netsmart serves more than 500,000 users in more than 24,000 organizations across all 50 states. Netsmart client communities include behavioral health, addiction treatment, intellectual and developmental disabilities, child and family services, public health, home health, hospice and palliative care, private duty, and vital records.

We became the industry leader through the creation of cutting-edge software solutions to meet our client's needs. This level of creation and product evolution is only made possible by assembling a team of the best and the brightest technical talent in the industry. Do you have what it takes to join us on this journey?

Internship Program Overview:

At Netsmart our internship program is called our "Futures Program" because we truly believe that you are our FUTURE. This program will be a 8- week program based at the Netsmart in Overland Park, Kansas. The FUTURES Program includes a balance between on-the-job learning, hands on client-based work, professional development opportunities, leadership exposure and several social/networking events throughout the summer. If you aren't local to the Kansas City metro, are we will have housing options for you available (certain criteria will have to be met to qualify for housing).

FUTURES experience what makes growing a career at Netsmart special…. building relationships, understanding the industry, in depth exposure to life changing technologies and connecting with a cause all in an environment that breeds creativity and collaboration.
Graphic Design Intern- Marketing and Communications
We are seeking a talented and creative Graphic Designer to join our dynamic team. This role will primarily focus on designing visual materials for product-focused advertising, events, internal communications, and various initiatives. This position requires a self-starter who can collaborate effectively with cross-functional teams to tackle design challenges with enthusiasm.
Key Responsibilities:
Design and Branding: Create visually compelling designs for product advertising campaigns, events, internal communications and initiatives while ensuring alignment with the company's branding guidelines.
Conceptualization: Collaborate with stakeholders to understand project objectives, interpret briefs and develop creative concepts that effectively convey the intended message and achieve the desired goals.
Layout and Composition: Produce eye-catching layouts and compositions for print and digital materials, including but not limited to brochures, flyers, posters, social media graphics, email campaigns and presentations. Adherence to Brand Standards: Maintain a high level of consistency with brand identity and standards to ensure a cohesive and recognizable visual presence across all design collateral.
Collaboration: Work closely with marketing, communication and cross-functional teams to gather input, provide design expertise and iterate on designs to achieve the best possible outcomes.
Deadline Management: Manage multiple projects simultaneously, prioritize tasks and meet tight deadlines in a fast-paced environment.
Feedback and Revisions: Actively seek feedback and incorporate revisions and improvements into design work while maintaining a positive and solution-oriented attitude.
Stay Current: Stay up-to-date with design trends, software, and tools to continuously improve your skills and bring fresh ideas to the team.
Qualifications:
Pursuing a Bachelor's Degree in Graphic Design or a related field
Proficiency in Adobe Creative Suite (Photoshop, Illustrator, InDesign)
Strong understanding of design principles, typography, color theory and composition
Ability to work collaboratively in a team environment and communicate effectively with stakeholders
Exceptional time management and organizational skills
A positive and proactive attitude, with the ability to adapt to changing priorities
A strong portfolio showcasing a diverse range of design projects
Netsmart is proud to be an equal opportunity workplace and is an affirmative action employer, providing equal employment and advancement opportunities to all individuals. We celebrate diversity and are committed to creating an inclusive environment for all associates. All employment decisions at Netsmart, including but not limited to recruiting, hiring, promotion and transfer, are based on performance, qualifications, abilities, education and experience. Netsmart does not discriminate in employment opportunities or practices based on race, color, religion, sex (including pregnancy), sexual orientation, gender identity or expression, national origin, age, physical or mental disability, past or present military service, or any other status protected by the laws or regulations in the locations where we operate.
Netsmart desires to provide a healthy and safe workplace and, as a government contractor, Netsmart is committed to maintaining a drug-free workplace in accordance with applicable federal law. Pursuant to Netsmart policy, all post-offer candidates are required to successfully complete a pre-employment background check, including a drug screen, which is provided at Netsmart's sole expense. In the event a candidate tests positive for a controlled substance, Netsmart will rescind the offer of employment unless the individual can provide proof of valid prescription to Netsmart's third party screening provider.
All applicants for employment must be legally authorized to work in the United States. Netsmart does not provide work visa sponsorship for this position.