Client Success Coordinator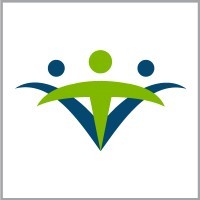 Netsmart Technologies
Administration, Customer Service
Overland Park, KS, USA
Posted on Saturday, November 18, 2023
Responsible for the business relationship with new and existing clients. Maintain relationships though successful adoption, utilization, and overall client experience. Role will also identify opportunities to grow the relationship through other Netsmart solutions and services
Responsibilities
Serve as the client's main point of contact for business relationship activities to include implementation, ongoing training, adoption or enhancement initiatives, integration, contract maintenance and renewals, and ongoing industry and product knowledge.

Conduct proactive client business reviews, data research, monitoring and outreach to identify and resolve barriers to satisfaction and retention.

Leverage existing strategies to create marketing and sales plans for clients, prospects and client segments. Perform platform demos for potential new clients in coordination with other Netsmart teams

Effectively communicate solution offerings, technology, and consulting services and identify opportunities to up-sell and expand client portfolio for total client value and foster healthy client relationships

Interface and advocate for the client through collaboration across sales, professional services, product management and development teams to resolve current challenges and identify future solutions. Manage escalations and projects with the client as needed. Maintain data integrity in CRM and/or support ticketing systems through ongoing data cleanup, documentation, management, and billing

Develop industry, regulatory, and competitive knowledge and expertise as well as familiar with best practices within assigned clients.
Qualifications
Required
Bachelor's degree of equivalent work experience

At least 1 year sales, implementation, support or product management related work experience on a SaaS product

Proficient in Microsoft Office with advanced Excel skills

Effective and efficient communication skills and be able to organize, prioritize and schedule a high workload

Demonstrated analytical and problem-solving abilities

Strong collaborative skills

Communicate effectively with various audiences through clarification, understanding of complex problems, and presentation skills
Preferred
Sales, implementation, support or product management related work experience on assigned SaaS product

Health care information technology (HCIT) solution strategy or consulting work experience
Netsmart is proud to be an equal opportunity workplace and is an affirmative action employer, providing equal employment and advancement opportunities to all individuals. We celebrate diversity and are committed to creating an inclusive environment for all associates. All employment decisions at Netsmart, including but not limited to recruiting, hiring, promotion and transfer, are based on performance, qualifications, abilities, education and experience. Netsmart does not discriminate in employment opportunities or practices based on race, color, religion, sex (including pregnancy), sexual orientation, gender identity or expression, national origin, age, physical or mental disability, past or present military service, or any other status protected by the laws or regulations in the locations where we operate.
Netsmart desires to provide a healthy and safe workplace and, as a government contractor, Netsmart is committed to maintaining a drug-free workplace in accordance with applicable federal law. Pursuant to Netsmart policy, all post-offer candidates are required to successfully complete a pre-employment background check, including a drug screen, which is provided at Netsmart's sole expense. In the event a candidate tests positive for a controlled substance, Netsmart will rescind the offer of employment unless the individual can provide proof of valid prescription to Netsmart's third party screening provider.
If you are located in a state which grants you the right to receive information on salary range, pay scale, description of benefits or other compensation for this position, please contact to request the details to which you may be legally entitled.
All applicants for employment must be legally authorized to work in the United States. Netsmart does not provide work visa sponsorship for this position.