Sourcing & Contract Manager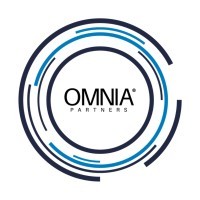 OMNIA Partners
Franklin, TN, USA
Posted on Friday, January 27, 2023
Sourcing & Contract Manager
Franklin, TN, USA
Req #48
Wednesday, August 2, 2023
OMNIA Partners has become the largest and most experienced purchasing organization for public and private sector markets by delivering unparalleled scale and solutions. Through further organic growth and strategic acquisitions, OMNIA Partners will continue to drive economies of scale to execute more contracts, in more verticals, with transparent, value-driven pricing for our membership of companies. Our success and growth have been unparalleled in this space.

At the core of our success is a high energy, talented staff with diverse skills and a unified focus on delivering value and an emphasis on creativity, strategic thinking, and execution
The sourcing and contract management activities are fundamental to OMNIA Partners. The private sector serves over 6,000 members across North America with over 200 contract solutions and growing. Our success is dependent on the value that our contract solutions bring to our Members. Developing, maintaining, and growing a broad portfolio of effective agreements are the primary goals of the Sourcing and Contract Manager.

Overall Role Description:

The Sourcing & Contract Manager is responsible for defined categories of contracts. Given the diverse nature of the categories, the success of the position requires the Manager to proactively research designated categories to have a working, but not necessarily expert, knowledge of the categories. The Sourcing & Contract Manager is responsible for developing a working knowledge of market trends, scope and suppliers, and developing sourcing strategies.

Given the nature of our Group Purchasing Organization, the Sourcing & Contract Manager role is one that must work closely with both our Sales team and our Supplier Development team to ensure that we are able to meet the needs of our partners on the member side and supplier side.

For the private sector, the Sourcing & Contract Manager has an integral role working with Members and other OMNIA departments, developing RFPs, and negotiating contract terms/conditions/pricing resulting in executed contracts made available to OMNIA's membership. This includes market research, leadership of member committees, review and analysis of supplier responses to RFPs, negotiations, financial analysis, and contract administration tasks such as contract reviews, renewals, and amendments.
The successful candidate will possess an ability to manage and lead category sourcing initiatives and multi-task strategic plans for multiple categories and internal teams. The Sourcing & Contract Manager must be able to anticipate project needs, meet deadlines, and manage direction from multiple managers and internal stakeholders while working to negotiate solutions that meet the needs of OMNIA, our suppliers, and our members. The successful candidate is an enthusiastic, self-motivated professional who can work in a team setting but also can work independently.
Responsibilities include:
Developing and managing effective solicitations resulting in contracts that are valuable to the contract portfolio as measured by contract sales.

Facilitating contract administration and resolution to contractual matters.

Maintaining complete and organized contract documentation with all necessary sourcing and contract documentation.

Establishing and maintaining member and supplier relationships to achieve desired goals serving as the point of contact for contractual matters.

Maintaining a close working relationship with internal teams to ensure the contract portfolio delivers recognized value to all parties and contract information is presented for use by internal teams.

Travel is limited and would be expected to be short duration trips when needed. Most travel will be conducted during the workweek versus weekends; however, some weekend business travel may be required.
The ideal candidate will possess the following:

Training/Skills/Experience: (Minimum relevant work experience for successful job performance.)

Direct experience in facilitating best-value request for proposal process, including supplier discussions and contract negotiation is preferred.

Excellent written, verbal, presentation and general communications skills are required.

Attention to detail is required with the ability to creatively solve strategic issues often requiring flexibility in processes.

Financial analysis skills and ability to compile and analyze data, organize and write reports is preferred.

Strong computer skills are required and include proficiency in Microsoft Office applications including Word, Excel, PowerPoint and Outlook;

SalesForce experience is a plus.

Must have strong interpersonal and social skills to develop long-term business relationships with suppliers, members and internal teams.
Education and Certification Requirements:
Bachelor's Degree required
OMNIA Partners provides equal employment opportunities to all employees and applicants for employment and prohibits discrimination and harassment of any type without regard to race, color, religion, age, sex, national origin, disability status, genetics, protected veteran status, sexual orientation, gender identity or expression, or any other characteristic protected by federal, state or local laws.


This policy applies to all terms and conditions of employment, including recruiting, hiring, placement, promotion, termination, layoff, recall, transfer, leaves of absence, compensation and training.
Other details
Pay Type

Salary

Required Education

Bachelor's Degree