Investment Strategist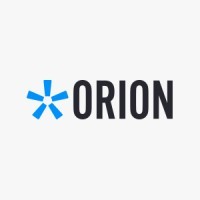 Orion Advisor Technology
Philadelphia, PA, USA
Posted on Thursday, July 13, 2023
​​​As an Investment Strategist on the Wealth Advisory Team, you will collaborate with the portfolio consultant and portfolio management team to develop investment strategy, product selection and asset allocation recommendations as well as facilitate the analysis of prospective client holdings. The Investment Strategist will assist the portfolio management team by communicating with financial advisors and their clients as needed and by providing ongoing support on investment-related activities. The Investment Strategist will also provide guidance to the internal sales team for non-Wealth Advisory cases in which advice on asset allocation and portfolio construction is needed. As we continue to evolve and live our Orion values, we are looking for someone to grow with us. ​​
In this role, you'll get to:
Review and understand risk tolerances and goals of prospective clients to make appropriate product and asset allocation recommendations

Assist in investment management of client portfolios as directed by portfolio management team

Generate proposals based on recommendations for tailored investment portfolios to be presented to advisors and/or prospective clients

Review client allocations for consistency with objectives and make rebalance recommendations as necessary

Create portfolio analytics to support allocation recommendations for new/existing Wealth Advisory clients

Have a thorough understanding of investment managers and strategies available to advisors and their clients that have been evaluated by Brinker Capital's investment team; Additionally, be able to articulate Brinker's due diligence process for selecting these investment products and fit within client portfolio

Maintain knowledge of services available to Wealth Advisory clients and advisors-based client needs; this includes Banking & Lending, Philanthropic, Business Valuation, and Wealth Planning services

Comprehend investment strategic positioning and be able to articulate this to advisors and/or clients
We're looking for talent who:
Has a minimum 3 years of investment industry experience

Has previous experience in asset allocation, portfolio management and investment manager due diligence preferred

Possess analytical and quantitative skills

Has a Bachelors degree

Current Series 7 and 66 (or 63 and 65) required or the ability to obtain within 90 days after hire

Current CFA preferred or the ability to obtain after hire
Owns and manages relationships with stakeholders directly and work effectively with people at all levels in an organization
Salary Range:
$67,253.00 - $100,147.00
The pay listed in this posting indicates the estimated pay at the time of this posting; however, may vary depending on geographic location, job-related knowledge, skills, and experience. In addition, Orion offers a competitive benefits package which includes health, dental, vision, and disability coverage on day one, 401(k) plan with employer match, paid parental leave, pet benefits including pawternity leave and pet insurance, student loan repayment and more.
About Us
As One-Orion, we accomplish our best work by being personally accountable to each other and the clients we serve. We are creating a welcoming environment where everyone is respected, valued, and heard. Our willingness to disrupt ourselves, and the industry ensures we stay ahead of client expectations. Thinking differently is in our DNA – we innovate, push boundaries, reject the status quo, and relentlessly pursue transformative outcomes. It is our collective will to win that drives Orion's success and powers success for our clients and everyone at Orion.