Account Service Specialist (Temporary Position)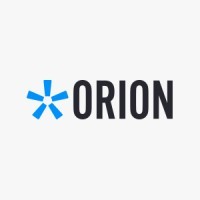 Orion Advisor Technology
Kentucky, USA
Posted on Wednesday, October 18, 2023
We are looking for temporary help to start as soon as possible and to work up to 90 days onsite with the potential to convert to a permanent full-time role.
About this Opportunity:
As an Account Service Specialist, you will be directly responsible for helping our advisors successfully execute client requests on the Orion Wealth Management platform by working with them to resolve NIGO (Not In Good Order) requests that have been submitted by the advisor. This individual will take ownership with the advisor by providing direct communication and guidance until full resolution has been accomplished. The Account Resolution Specialist will possess a strong understanding of internal and custodial good order requirements/processes and proactively coordinate across internal/external teams to help the advisor meet the needs of the client in a timely manner. This individual will also analyze the root cause of NIGO trends and work with our custodial partners to reduce/eliminate NIGO rejections, improving the advisor experience for all advisors on the platform.
In this role, you'll get to:
Interact and partner effectively across internal and external business teams to resolve client issues related to advisor and client requests needing additional information

Provide timely and accurate account and requirement information to OPS advisors and clients, taking full ownership until a positive resolution is achieved.

Ensure all department work is processed with accuracy, timeliness, completeness and within budget according to defined service level metrics

Take part in root cause analysis to ensure department processes are followed or enhanced as needed with the goal of reducing the number of NIGO requests.

Contribute to department projects as necessary

Execute testing as required for business projects

Cross train as required to support all team activities and backup team members as needed

Servicing and responding to all Advisor and Client inquiries in a professional manner

Assisting and educating advisors on how to navigate OPS in various situations

Maintaining an atmosphere of appreciation of Advisors and Client issues
We're looking for talent who:
Has a degree in Business or Finance preferred, or equivalent experience in related financial field

Has minimum of 1-2 years financial services operations experience

Obtains Orion Industry Certification

Owns and manages relationships with stakeholders directly and works effectively with people at all levels in an organization
#LI-AP1
#LI-Onsite
Salary Range:
$0.00 - $0.00
The pay listed in this posting indicates the estimated pay at the time of this posting; however, may vary depending on geographic location, job-related knowledge, skills, and experience. In addition, Orion offers a competitive benefits package which includes health, dental, vision, and disability coverage on day one, 401(k) plan with employer match, paid parental leave, pet benefits including pawternity leave and pet insurance, student loan repayment and more.
About Us
As One-Orion, we accomplish our best work by being personally accountable to each other and the clients we serve. We are creating a welcoming environment where everyone is respected, valued, and heard. Our willingness to disrupt ourselves, and the industry ensures we stay ahead of client expectations. Thinking differently is in our DNA – we innovate, push boundaries, reject the status quo, and relentlessly pursue transformative outcomes. It is our collective will to win that drives Orion's success and powers success for our clients and everyone at Orion.