Trading Product Specialist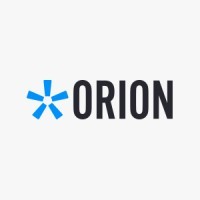 Orion Advisor Technology
Product
Multiple locations
Posted on Tuesday, October 31, 2023
​About this Opportunity:
​​​As a Trading Product Specialist, you will be responsible for servicing clients and client support staff by implementing and using the Orion system to improve trade execution. As we continue to evolve and live our Orion values, we are looking for someone to grow with us. ​​
We can consider candidates for this position who are able to accommodate a hybrid work schedule and are close to one of our following offices: Omaha, NE, Berwyn, PA, Sacramento, CA, Hebron, KY, Chandler, AZ, Provo, UT, or Idaho Falls, ID.
In this role, you'll get to:
Provide rapid diagnosis of and response to real-time requests associated with trading connected to clients tied to Orion's straight-thru processing mechanism platform – Financial Information Exchange (FIX)

Provide account servicing, including technical support, and assistance to internal traders, external brokers and associated trade support staff related to general questions, trade research, workflow updates and trading technology in order to support objectives of Orion trading platform

Deliver training to internal/external clients on the Orion Connect system, including but not limited to new investment advisors in account trading process, existing advisors on new tools and functionality of system, and internal account managers on account trading process

Collaborate with managers in development of and makes updates to training documentation, including in-person and web-based materials

Contribute to evaluation, implementation and management of electronic trading platform and assist with projects related to trading system version upgrades

Assist in gathering requirements from users and create related project specification documents, which include mathematical calculations, business user interfaces, application of system, etc.

Collaborate with programming team in setting prioritization on quarterly build delivery schedules

Conduct and participate in quarterly trading system evaluations, including creation of regression test plans (current / future state analysis) for new functionality, and makes recommendation of final solutions; perform quality assurance testing of automated solutions and newly developed workflows and other assignments as necessary

Participate in periodic disaster recovery testing as it relates to trading related operations
We're looking for talent who:
Possess high school diploma, GED or equivalent

Preferably has a Bachelor's degree in Business Administration, Finance or related field

Has minimum of 1-3 years of experience in the financial services industry or prior/current employment with Orion; experience in a trading-related role for an investment advisor

Obtain Orion Industry Certification

Owns and manages relationships with stakeholders directly and work effectively with people at all levels in an organization
#LI-AP1
#LI-Onsite
#LI-Hybrid
Salary Range:
$22.56 - $32.73
The pay listed in this posting indicates the estimated pay at the time of this posting; however, may vary depending on geographic location, job-related knowledge, skills, and experience. In addition, Orion offers a competitive benefits package which includes health, dental, vision, and disability coverage on day one, 401(k) plan with employer match, paid parental leave, pet benefits including pawternity leave and pet insurance, student loan repayment and more.
About Us
As One-Orion, we accomplish our best work by being personally accountable to each other and the clients we serve. We are creating a welcoming environment where everyone is respected, valued, and heard. Our willingness to disrupt ourselves, and the industry ensures we stay ahead of client expectations. Thinking differently is in our DNA – we innovate, push boundaries, reject the status quo, and relentlessly pursue transformative outcomes. It is our collective will to win that drives Orion's success and powers success for our clients and everyone at Orion.