Subject Matter Expert- Reporting Service Team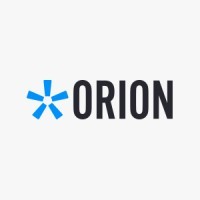 Orion Advisor Technology
Omaha, NE, USA
Posted on Saturday, November 4, 2023
About this Opportunity:
As a Subject Matter Expert, you will be responsible for maintaining high standards of customer service for the clients of Orion. This position will work closely with other service team members to ensure the services received by the client are accurate based on the contract terms. As we continue to evolve and live our Orion values, we are looking for someone to grow with us.
We can consider candidates for this position who are able to accommodate a hybrid work schedule and are close to one of our following offices: Omaha, NE, Berwyn, PA, Sacramento, CA, Hebron, KY, Chandler, AZ, Provo, UT, or Idaho Falls, ID.
In this role, you'll get to:
Respond to customer requests via phone, email, chat in timely and professional manner

Provide training and best practice procedures to external clients on the Orion system

Lead face to face discussions and training during customer office visits and/or conferences

Provide assistance in testing functionality during scheduled build weeks

Maintain and uphold the standards which have been set for the Orion Service teams

Analyze client requests and deduce and explore possible solutions or forwards request on to appropriate department following-through until resolution

Counsel advisors regarding best practices, policies and procedures, as well as providing advice on how to handle situations encountered or requests

Provide assistance in growing business with client by highlighting additional features which would benefit client's overall package offering

Collaborate with other operations departments to research and resolve client issues and inquiries, following-through until resolution

Maintain an in-depth knowledge of the assigned Orion system team
We're looking for talent who:
Is proficient writing and grammar skills and an ability to respond to customers through chat and email

Has minimum of a high school diploma required and preferably a bachelor's degree in Business Administration or related field

Obtain Orion Industry Certification

Has prior experience in a customer service or technology related role

Owns and manages relationships with stakeholders directly and work effectively with people at all levels in an organization
#LI-AP1
#LI-Onsite
#LI-Hybrid
Salary Range:
$17.37 - $24.46
The pay listed in this posting indicates the estimated pay at the time of this posting; however, may vary depending on geographic location, job-related knowledge, skills, and experience. In addition, Orion offers a competitive benefits package which includes health, dental, vision, and disability coverage on day one, 401(k) plan with employer match, paid parental leave, pet benefits including pawternity leave and pet insurance, student loan repayment and more.
About Us
As One-Orion, we accomplish our best work by being personally accountable to each other and the clients we serve. We are creating a welcoming environment where everyone is respected, valued, and heard. Our willingness to disrupt ourselves, and the industry ensures we stay ahead of client expectations. Thinking differently is in our DNA – we innovate, push boundaries, reject the status quo, and relentlessly pursue transformative outcomes. It is our collective will to win that drives Orion's success and powers success for our clients and everyone at Orion.