SME Cost Basis Specialist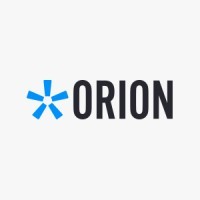 Orion Advisor Technology
Multiple locations
Posted on Saturday, November 11, 2023
About this Opportunity:
​​​As a Cost Basis Specialist I, you will be responsible for maintaining the accuracy and completion of cost basis and tax lot reporting for all accounts maintained by Orion. In addition, this role is responsible for ensuring compliance with all IRS and industry regulations related to the recording, retention, update, and transfer of cost basis information and participating in audits related to new development and technology releases. As we continue to evolve and live our Orion values, we are looking for someone to grow with us. ​​
We can consider candidates for this position who are able to accommodate a hybrid work schedule and are close to one of our following offices: Omaha, NE, Berwyn, PA, Sacramento, CA, Hebron, KY, Chandler, AZ, Provo, UT, or Idaho Falls, ID. This candidate also must be available to work Monday through Friday 8am-5pm CST.
In this role, you'll get to:
Review, analyze, maintain, and update cost basis tax lots for changes due to transactional adjustments, corporate action activity, and related systems and processes

Review and maintain quality data in cost basis system to facilitate complete and accurate information reporting

Assist in regression testing to ensure changes to cost basis system do not negatively affect other areas of costs basis or system in general

Resolves issues and ensures the client database reflects accurate and up-to-date information

Work with Account Managers to research and resolve escalated client issues and inquires; occasionally involves calls and/or in person meetings with advisors

Maintain test scenarios to cover all areas of cost basis system

Implement processes and key controls governing day-to-day activities of cost basis function to minimize operational risk

Audit cost basis functions and perform audits of statements, tax forms, and system elevations to ensure information accuracy, elevating any inconsistencies to management for investigation and resolution in order to achieve flawless execution
We're looking for talent who:
Has general knowledge of back-office processing; account transfers, new accounts, tax reporting, statements, corporate actions, customer services, etc.

Has knowledge and understanding of Cost Basis Reporting with regards to Wash Sale Rules, Accounting Methods (i.e. FIFO), Transfer of Assets, Corporate Actions, Short Sale, Corporate Services and Tax Reporting as well as broker reporting of customer cost basis information

Has a Bachelor's degree in Business Administration, Accounting or related field

Has a minimum of 1 year of experience working in a similar or accounting-based role

Possess prior experience working in the Financial Services industry

Obtain Orion Industry Certification

Owns and manages relationships with stakeholders directly and work effectively with people at all levels in an organization
#LI-AP1
#LI-Onsite
#LI-Hybrid
Salary Range:
$17.37 - $24.46
The pay listed in this posting indicates the estimated pay at the time of this posting; however, may vary depending on geographic location, job-related knowledge, skills, and experience. In addition, Orion offers a competitive benefits package which includes health, dental, vision, and disability coverage on day one, 401(k) plan with employer match, paid parental leave, pet benefits including pawternity leave and pet insurance, student loan repayment and more.
About Us
As One-Orion, we accomplish our best work by being personally accountable to each other and the clients we serve. We are creating a welcoming environment where everyone is respected, valued, and heard. Our willingness to disrupt ourselves, and the industry ensures we stay ahead of client expectations. Thinking differently is in our DNA – we innovate, push boundaries, reject the status quo, and relentlessly pursue transformative outcomes. It is our collective will to win that drives Orion's success and powers success for our clients and everyone at Orion.