Business Systems Manager (Hybrid - Salt Lake City, UT)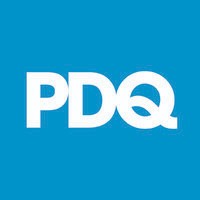 PDQ
Posted on Wednesday, May 3, 2023
PDQ, founded in Salt Lake City, UT, makes device management simple, secure, and
P
retty
D
amn
Q
uick. IT teams use our products to reduce complexity, improve efficiency, and enhance control in their unique environments. We are backed by TA Associates, a top-tier global PE fund. SimpleMDM and SmartDeploy are powered by
PDQ
.
As PDQ's Business Systems Manager, you will play a pivotal role in shaping and building our Salesforce system, as well as integrating with other key system tools including PDQ's billing systems and marketing automation platforms.
You will act as the product owner of our CRM and sales marketing adjacent tools. You will work closely with cross-functional teams such as Sales, Marketing, Product, Engineering, and more, to identify improvement opportunities, prioritize initiatives, and drive implementation.
The ideal candidate is an expert in designing CRM systems to meet the evolving needs of a fast-growing enterprise and has a proven track record of executing their vision. Strong collaboration skills, experience tackling complex problems in commercial processes with innovative solutions, and the ability to clearly present ideas to stakeholders are essential.
How you might spend your day:
Develop and execute PDQ's CRM, billing, and marketing automation systems strategy and vision across multiple product lines.
Create a playbook for integration of systems from newly acquired products / businesses that drives optimizes for user experience, speed, and data integrity
Define and implement systems improvement initiatives.
Clearly communicate project and program plans to key stakeholders, providing regular updates on progress and outcomes.
Work with internal engineering, data, and product teams to support business users and technical team members in translating business requirements into CRM tools and infrastructure, acting as a subject matter expert.
Collaborate with sales and marketing leaders to design dashboards and reports within CRM tools and infrastructure, addressing various reporting needs.
Partner with front-line employees in sales, success, and marketing to identify optimization opportunities and drive system adoption consistency in usage
Establish best practices and standards for data organization, flow, visualization, and dashboard development and deployment, ensuring seamless integration with billing systems and marketing automation platforms.
Adapt to the unique needs of a software company with both product-led growth (PLG) and sales-led approach, ensuring the CRM system supports both models effectively.
Who you are:
Bachelor's degree in Business, Information Systems, Computer Science, or a related field. (Master's degree is a plus)
Minimum 5 years of experience in a role managing CRM systems (preferably Salesforce), billing systems, or marketing automation platforms.
We're looking for people who have:
Demonstrated success in designing, implementing, and optimizing CRM solutions for software companies with both product-led growth (PLG) and sales-led approaches.
Strong project management skills, with a track record of leading cross-functional teams to deliver complex projects on time and within budget.
Solid understanding of data organization, reporting, and dashboard creation best practices.
Do you think you have what it takes but don't necessarily meet all the requirements? Apply anyway - you could be exactly who we are looking for!
PDQ offers all of the great perks and benefits you'd expect from working at avery cool techcompany, and even some you might not expect, including:
4-Day Work Week
Managerswho champion professional development and are technically experienced (the best kind of experience)
100% Premium Coverage for medical, dental and vision for you and your dependents
100% Premium Coverage for Short Term Disability, Long Term Disability, Life, and ADD Insurance
Company match of the first 6% of your team member deferrals
Flexible Paid Time Off Policy that treats you like the adult that you are
Health Savings Account (HSA) and wellness incentives
Quarterly Company Values Award (team member nominated)
PDQ is proud to be an equal opportunity workplace and do not discriminate on the basis of sex, race, color, age, pregnancy, sexual orientation, gender identity or expression, religion, national origin, ancestry, citizenship, marital status, military or veteran status, genetic information, disability status, or any other characteristic protected by federal, provincial, state, or local law. If you would like to request reasonable accommodation for a medical condition or disability during any part of the application process, please contact hr@pdq.com.
*Currently, PDQ team members who are candidates for fully remote positions can live in any of the following US states: AR, AZ, CO, CT, FL, GA, ID, IL, IN, KY, MD, MI, MN, MO, NC, NH, OK, OR, TN, TX, UT, VA, WA, WI.