Director of Revenue Operations (Hybrid - Salt Lake City, UT)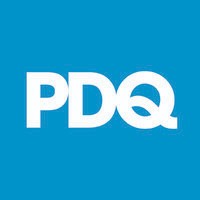 PDQ
Operations
Posted on Wednesday, May 3, 2023
PDQ, founded in Salt Lake City, UT, makes device management simple, secure, and
P
retty
D
amn
Q
uick. IT teams use our products to reduce complexity, improve efficiency, and enhance control in their unique environments. We are backed by TA Associates, a top-tier global PE fund. SimpleMDM and SmartDeploy are powered by
PDQ
.
As PDQ's Director of Revenue Operations, you'll lead the Revenue Operations (RevOps) organization. RevOps creates, implements, and manages the information systems (e.g. CRM), data analytics, and operational processes across sales, marketing, and customer success. RevOps will share key insights and centralize information, build systems that scale, and provide transparency through data for our business that have a direct impact on our growth performance.
You will be tasked with bringing a data-driven framework to help guide the direction of the organization in every facet of the design and execution of GTM (go-to-market) strategies.
You will seek the best tools and processes in place to maximize efficiency across the GTM activities, and will also work collaboratively across other departments and functions to create alignment and identify the biggest opportunity for revenue-generating optimizations.
How you might spend your day:
Collaborate with GTM Leadership to define, optimize, document and maintain processes to scale effectively and reduce friction
Identify, select, and onboard scalable tools to ensure sales data visibility cross-functionally, and administer Salesforce and other Sales-related technologies as well as Salesforce planning and administration tasks
Track and analyze results to show success through OKRs, KPIs, and other performance/efficiency/effectiveness metrics. Support key operating rituals like Quarterly Business Reviews, Monthly recaps, and pipeline meetings.
Surface data-driven insights that help to identify opportunities across the PDQ customer journey
Develop maintain annual plans for the sales team, including territories and compensation.
Ensure pre-sales, sales, and post-sales plans are consistent with the planned operating expense budget
Partner with marketing, product, and finance to ensure robust bottom-up planning aligns with top-down company budgets
Oversee sales enablement and LD projects to drive adoption and alignment including ensuring the outcomes of Salesforce management are adopted across the sales team and that the sales systems and tools reflect the framework and methodologies rolled out to the team
Who you are:
10+ years of experience in GTM functions (preferably at B2B SaaS companies)
5+ years of experience in information systems (CRM, marketing automation, etc.) including expertise with Salesforce and various sales and analytic tools
Tools we use:
Slack
Microsoft O365
Figma
Do you think you have what it takes but don't necessarily meet all the requirements? Apply anyway - you could be exactly who we are looking for!
PDQ offers all of the great perks and benefits you'd expect from working at avery cool techcompany, and even some you might not expect, including:
4-Day Work Week
Managerswho champion professional development and are technically experienced (the best kind of experience)
100% Premium Coverage for medical, dental and vision for you and your dependents
100% Premium Coverage for Short Term Disability, Long Term Disability, Life, and ADD Insurance
Company match of the first 6% of your team member deferrals
Flexible Paid Time Off Policy that treats you like the adult that you are
Health Savings Account (HSA) and wellness incentives
Quarterly Company Values Award (team member nominated)
PDQ is proud to be an equal opportunity workplace and do not discriminate on the basis of sex, race, color, age, pregnancy, sexual orientation, gender identity or expression, religion, national origin, ancestry, citizenship, marital status, military or veteran status, genetic information, disability status, or any other characteristic protected by federal, provincial, state, or local law. If you would like to request reasonable accommodation for a medical condition or disability during any part of the application process, please contact hr@pdq.com.
*Currently, PDQ team members who are candidates for fully remote positions can live in any of the following US states: AR, AZ, CO, CT, FL, GA, ID, IL, IN, KY, MD, MI, MN, MO, NC, NH, OK, OR, TN, TX, UT, VA, WA, WI.