ReactJS Developer CDE (m/f/d)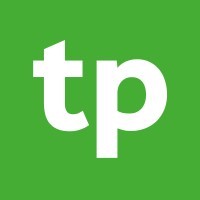 think project! GmbH
Software Engineering
Munich, Germany
Posted on Tuesday, April 4, 2023
Munich (DE)
Wurzburg (DE)
Want to work in a culture built on mutual trust and respect? How about having the freedom to make work fit into your life (and not the other way round)? A career with Thinkproject could be just the opportunity you're looking for.

What do we do?
Thinkproject is a European market-leader in digitalisation tools for construction companies. It sounds complex, but we'll explain further! Construction companies used to use manual administration and physical paperwork for projects (sometimes hundreds of thousands of bits of paperwork for one project!). Using our construction intelligence solutions, businesses can go digital, which benefits everyone from the construction companies to the wider public.
Our mission is to deliver digitalisation to make a safer, healthier and more sustainable AECO (Architecture, Engineering, Construction, Operations) industry. This is a really exciting time to join our company, since our founding in 2000 we have gone from strength-to-strength and have lots of exciting developments coming up soon that you could be a part of.

Location: Anywhere in Germany

What your day will look like
Translating business needs into technical requirements
Writing crisp and clean code based on guidelines and best practices
Building reusable components and front-end libraries for future use
Optimizing components for maximum performance across a vast array of devices and browsers
Collaborating with colleagues (both locally and internationally) to discuss user interface applications and ideas
Learning and adoption of modern-day tools and processes
Working in a creative and accountable environment
What you need to fulfill the role
Hands-on technical expertise in mobile and web-technologies
Strong proficiency in JavaScript/TypeScript, data structures, algorithms
Complete understanding of the React ecosystem (JSX, Virtual DOM, component lifecycle, etc.)
Experience with Redux and other data structure libraries is a plus
Understanding of RESTful APIs, code versioning tools (GIT, SVN, etc.), DevOps, testing frameworks (Mocha) and NodeJS
Experience with C#, .Net, Azure/Azure DevOps are a plus
Experience with agile software development methodologies
Excellent problem-solving and troubleshooting skills
Excellent time management and project management skills
Willingness to be an active contributor to our growing team and organization
Able to work well under pressure, staying flexible, positive & focused during times of change
Ability to communicate openly and directly to individuals and groups at all organisational levels
Team player with excellent verbal and written communication skills
Education and experience
Bachelor's degree in computer science, information technology, or related field
Master's degree is a plus, but not essential
Minimum of 3 years of experience in software development
Fluent in English (written and spoken)
German language skills (business proficiency) are a plus
What we offer
Health Days I Lunch 'n' Learn Sessions I Women's Network I LGBTQIA+ Network I Demo Days I Coffee Chat Roulette I Ideas Portal I Free English Lessons I Thinkproject Academy I Social Events I Volunteering Activities I Open Forum with Leadership Team (Tp Café) I Hybrid working I Unlimited learning

We are a passionate bunch here. To join Thinkproject is to shape what our company becomes. We take feedback from our staff very seriously and give them the tools they need to help us create our fantastic culture of mutual respect. We believe that investing in our staff is crucial to the success of our business.
Your contact:
Vikas Gaikwad
Please submit your application, including salary expectations and potential date of entry, by submitting the form on the next page.

Working at thinkproject.com - Make your intelligence an asset.