Solution Specialist (m/f/d) Programming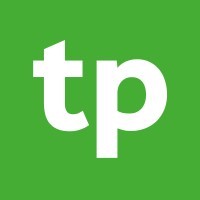 think project! GmbH
Customer Service
Würzburg, Germany
Posted on Friday, July 28, 2023
Want to work in a culture built on mutual trust and respect? How about having the freedom to make work fit into your life (and not the other way round)? A career with Thinkproject could be just the opportunity you're looking for.

What do we do?
Thinkproject is a European market-leader in digitalisation tools for construction companies. It sounds complex, but we'll explain further! Construction companies used to use manual administration and physical paperwork for projects (sometimes hundreds of thousands of bits of paperwork for one project!). Using our construction intelligence solutions, businesses can go digital, which benefits everyone from the construction companies to the wider public.

Our mission is to deliver digitalisation to make a safer, healthier and more sustainable AECO (Architecture, Engineering, Construction, Operations) industry. This is a really exciting time to join our company, since our founding in 2000 we have gone from strength-to-strength and have lots of exciting developments coming up soon that you could be a part of.

The Solution Specialist plays a crucial role in ensuring customer satisfaction and project success by supporting clients in their digitalization journey for construction projects. They contribute to the
development and implementation of technical solutions that meet customer requirements and drive efficiency and productivity.


What your day will look like
Analyze customer requirements, collaborate with stakeholders, and contribute to the design of tailored technical solutions
Implementation of individual technical solutions according to customer requirements
Test individual solutions from the user's perspective and document the procedures (quality assurance)
Responsible for solving complex support requests in collaboration with the support teams
In collaboration with the responsible Consultant, make changes and extensions to the implemented solutions and quickly find solutions to problems that arise during the project
Create project archives
Do technical documentation in collaboration with Content Center
Issue Tracking, Resolution, and Solution Enhancement: Document and track customer issues, coordinate with development teams to find prompt solutions, and contribute to the continuous improvement of solution quality
Collaboration with Internal Stakeholders: Work closely with cross-functional teams, such as (pre)sales, Technical Consultants (TCs), and product teams, providing technical expertise and to ensure seamless project delivery and customer satisfaction
Technical sparring partner for the Consulting teams
Training and Knowledge Sharing: Plan and conduct training sessions (primarily online), to empower users with the necessary skills and knowledge to maximize the benefits of the software solution
What you need to fulfill the role
Technical aptitude and ability to understand and configure software solutions
Detail-oriented with the ability to document procedures accurately
Self-motivated with a desire to learn and grow in the field of solution implementation and support
Ability to work collaboratively in a team environment
Familiarity with construction industry processes and terminology is a plus
What we offer
Health Days I Lunch 'n' Learn Sessions I Women's Network I LGBTQIA+ Network I Demo Days I Coffee Chat Roulette I Ideas Portal I Free English Lessons I Thinkproject Academy I Social Events I Volunteering Activities I Open Forum with Leadership Team (Tp Café) I Hybrid working I Unlimited learning

We are a passionate bunch here. To join Thinkproject is to shape what our company becomes. We take feedback from our staff very seriously and give them the tools they need to help us create our fantastic culture of mutual respect. We believe that investing in our staff is crucial to the success of our business.
Your contact:
Minette Tshibangu | T +49 89 930 839-419
Please submit your application, including salary expectations and potential date of entry, by submitting the form on the next page.

Working at thinkproject.com - Make your intelligence our asset.