Network & Security Team Lead (m/f/d)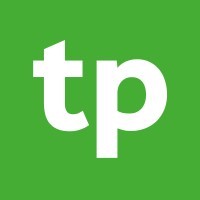 think project! GmbH
Berlin, Germany
Posted on Tuesday, August 15, 2023
Berlin (DE)
Gloucester (GB)
Paris (FR)
Want to work in a culture built on mutual trust and respect? How about having the freedom to make work fit into your life (and not the other way round)? A career with Thinkproject could be just the opportunity you're looking for.

What do we do?
Thinkproject is a European market-leader in digitalisation tools for construction companies. It sounds complex, but we'll explain further! Construction companies used to use manual administration and physical paperwork for projects (sometimes hundreds of thousands of bits of paperwork for one project!). Using our construction intelligence solutions, businesses can go digital, which benefits everyone from the construction companies to the wider public.
Our mission is to deliver digitalisation to make a safer, healthier and more sustainable AECO (Architecture, Engineering, Construction, Operations) industry. This is a really exciting time to join our company, since our founding in 2000 we have gone from strength-to-strength and have lots of exciting developments coming up soon that you could be a part of.

We are looking for a Hands-On Network and Security Team Leader (m/f/d) with experience in network and security operations (both on premise and in Azure / AWS) as well as secure software development. The Network and Security Team Leader (m/f/d) is responsible for meeting both the day-to-day operational needs of the business as well as the planning and delivery of proactive initiatives on time and budget.
Working with teams and individuals across EMEA and APAC regions to deliver secure and performant software solutions to our customers, the Network and Security Team Leader (m/f/d) has responsibility for security covering across areas including secure development of software, security of infrastructure and the security of end user devices and associated systems. You will need to show an understanding of web content filters, VPN technologies, WAF and firewall systems, DNS, Azure Active Directory (IdP / SAML / MFA), SIEM, Patching and vulnerability management strategies, endpoint protection systems, secure coding practices, software composition analysis, static code analysis, ISMS and relevant ISO27001 processes and other relevant frameworks.

The Network and Security Team Leader (m/f/d) will need to ensure that suitable network services are provisioned to cover the delivery of our products to customers as well as office connectivity and secure interconnections, LAN and WiFi provision. Experience with Fortinet, Cisco, Azure and AWS services is beneficial.
What your day will look like
Provide an excellent level of service to our staff, ensuring they stay safe and well connected in their day-to-day work
Lead, mentor, and motivate a team of network and security professionals. Providing constructive feedback and promoting professional growth
Foster a culture of collaboration, open communication, and continuous improvement within the team
Plan, budget, and oversee the execution of network, security, and software security projects
Monitor project progress, track key metrics, and ensure timely and successful project delivery within budget and scope
Act as SME and system owner for relevant tools and processes within the network and security domains
Provide technical guidance and expertise to the team, ensuring the implementation of best practices and industry standards
Collaborate with cross-functional teams across multiple time-zones, including product management, research and development, internal IT and people and culture to ensure a consistent approach to security strategy across business functions
Identify opportunities for training and development within the team as well as across the wider business. Ensure that appropriate cyber security awareness / training is in place
Stay up-to-date with the latest advancements in the networking, cyber security, and software security domains, and leverage this knowledge to drive innovation and improvement within the team
Act as a point of escalation for technical issues, providing effective resolution and troubleshooting support as needed
What you need to fulfill the role
Bachelor's degree in a computer science related field or relevant industry experience.
Previous experience in delivery of IT projects, showing an ability to prioritise tasks, manage resources, and deliver projects on time and within budget
In-depth knowledge of networking / design principles and troubleshooting methodologies
Experience of provisioning networking and security services in a cloud (Azure/AWS) environment is essential
Strong understanding of cyber security concepts, standards, best practices, and technologies, including firewalls, authentication, intrusion detection/prevention, and encryption
Familiarity with software security principles, secure coding practices, and vulnerability assessment techniques
Experience working within and contributing to an ISO27001 ISMS
Previous experience managing a team is beneficial, demonstrating an ability to inspire, motivate, and guide a diverse group of professionals
Exceptional problem-solving and decision-making abilities, with a strong attention to detail
Effective communication skills, both verbal and written, with the ability to articulate complex technical concepts to non-technical stakeholders
Strong spoken and written English language skills are essential. Ability to converse in German, French or Spanish is beneficial
Relevant certifications such as CISSP, CCNA, CCNP, or similar are desirable, however demonstrable experience is essential
What we offer
Health Days I Lunch 'n' Learn Sessions I Women's Network I LGBTQIA+ Network I Demo Days I Coffee Chat Roulette I Ideas Portal I Free English Lessons I Thinkproject Academy I Social Events I Volunteering Activities I Open Forum with Leadership Team (Tp Café) I Hybrid working I Unlimited learning

We are a passionate bunch here. To join Thinkproject is to shape what our company becomes. We take feedback from our staff very seriously and give them the tools they need to help us create our fantastic culture of mutual respect. We believe that investing in our staff is crucial to the success of our business.
Your contact:
Minette Tshibangu | T +49 89 930 839-419
Please submit your application, including salary expectations and potential date of entry, by submitting the form on the next page.

Working at thinkproject.com - Make your intelligence an asset.