Project Consultant Senior (F/M/D)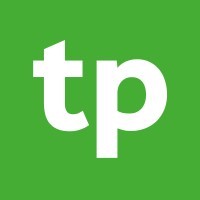 think project! GmbH
Paris, France
Posted on Wednesday, September 13, 2023
Want to work in a culture built on mutual trust and respect? How about having the freedom to make work fit into your life (and not the other way round)? A career with Thinkproject could be just the opportunity you're looking for.

What do we do?
Thinkproject is a European market-leader in digitalisation tools for construction companies. It sounds complex, but we'll explain further! Construction companies used to use manual administration and physical paperwork for projects (sometimes hundreds of thousands of bits of paperwork for one project!). Using our construction intelligence solutions, businesses can go digital, which benefits everyone from the construction companies to the wider public.
Our mission is to deliver digitalisation to make a safer, healthier and more sustainable AECO (Architecture, Engineering, Construction, Operations) industry. This is a really exciting time to join our company, since our founding in 2000 we have gone from strength-to-strength and have lots of exciting developments coming up soon that you could be a part of.

You will be deployed to our customers to implement our solutions. In direct contact with the project leads, your goal is to analyze and understand the context and challenges of the projects and align the operational requirements with our solutions. After this consulting phase, you will be responsible, together with the support department, for verifying the solutions' suitability for operations. During the duration of the project or contract, you will build a privileged relationship with our clients, ensuring the quality of the services and the continuous optimization of the best practices.
Your credibility as a consultant depends on your excellent knowledge of the real estate sector and industry.
What your day will look like
Analyze projects and understand our customers' expectations
Implement an action plan for deployment and training following the processes of the Customer Service processes
Gather information necessary for the parameterization of our tools following the processes
Transfer the necessary information to the Production Department (you may have to do some of the configuration yourself)
Before deployment to the client, verify the project parameters
Maintain a relationship of excellence with our customers
Know how to communicate with the different departments of the company, such as the Sales Department, the Support department
Manage our customer procedures via Salesforce
You may be required to provide technical support to sales representatives during pre-sales meetings
Educate our customers on new features or add-ons
Escalate customer requests to Service Support, track their progress and keep them informed
Have an understanding of the construction process and the industry in order to provide advice on best practices
What you need to fulfill the role
Good knowledge of the construction industry, at best those of the real estate and industry
To be attentive to our clients' needs
Demonstrate objectivity and strong analytical skills
Ability to manage workshops with our customers (training, implementation meetings...)
Excellent written and verbal communication skills, in French and English
Strong problem solving skills, good time management and organizational skills
Personal skills: Committed, conscientious, patient, enthusiastic, communicative, curious
Within a young and dynamic team, this position is made for you so join us!
What we offer
Health Days I Lunch 'n' Learn Sessions I Women's Network I LGBTQIA+ Network I Demo Days I Coffee Chat Roulette I Ideas Portal I Free English Lessons I Thinkproject Academy I Social Events I Volunteering Activities I Open Forum with Leadership Team (Tp Café) I Hybrid working I Unlimited learning

We are a passionate bunch here. To join Thinkproject is to shape what our company becomes. We take feedback from our staff very seriously and give them the tools they need to help us create our fantastic culture of mutual respect. We believe that investing in our staff is crucial to the success of our business.
Your contact:
Sarah Bamba | T +33 649 285 813

E-Mail | sarah.bamba@thinkproject.com
Please submit your application, including salary expectations and potential date of entry, by submitting the form on the next page.

Please note that during the holiday season the recruitment process may take longer. We wish you happy holidays and a happy new year!

Working at thinkproject.com - Make your intelligence an asset.