Vice President, Business Intelligence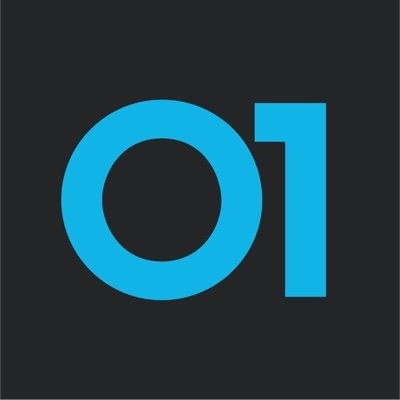 Veracode
Operations, Data Science
Burlington, MA, USA
Posted on Tuesday, July 25, 2023
Vice President, Business Intelligence (Hybrid)
Looking for an innovative, high-growth company in one of the hottest segments of the security market? Look no further than Veracode!
Veracode is recognized as a premier provider of SaaS-based application security solutions, transforming the way companies secure applications in today's software driven world. We provide our customers with a solid foundation on which to build security into their modern agile development processes. Learn more about us at www.veracode.com!
As the Vice President of Business Intelligence, you will play a pivotal role in designing and scaling the company's data and analytics strategy. Your primary responsibility will be to lead and oversee all aspects of data management, technology, analytics, and governance within the organization. By harnessing the power of data, you will contribute to enhancing demand generation, sales planning and execution, customer experience, product development and overall business growth and performance. The Vice President of Business Intelligence will be responsible for driving the company's data-driven initiatives, fostering a data-driven culture, driving innovation using predicative analytics and experimentation of AI, enabling the organization to make informed decisions and improve overall business performance.
If you are a strategic thinker, data enthusiast, have a technical competency, strong cross-functional business partner and ready to make a significant impact in the world of software and analytics, we welcome your application. Join us on this exciting journey as we leverage the power of data to shape the future of our industry.
Key Aspects of the Role:
Data Strategy, Management, and Governance:
Develop and execute a comprehensive data strategy aligned with company goals and objectives.

Establish, and continuously manage, data governance policies, to ensure data usage compliance.

Oversee the management and optimization of our technical infrastructure and BI tools.

Evaluate, select, and implement appropriate technologies to support BI initiatives.

Stay updated on emerging data and analytics technologies to enhance the company's data capabilities.
Cross-Functional Collaboration and Data-Driven Culture:
Collaborate with other functions to understand data needs and provide actionable insights.

Advocate for a data-driven culture through education and training initiatives.

Monitor the effectiveness of BI initiatives, identifying areas for improvement.
Data Analysis, Insights, and Business Intelligence:
Lead the BI team in conducting in-depth data analysis to identify trends and insights.

Create and maintain dashboards, reports, and data visualizations for various stakeholders.
What you'll need:
Bachelor's degree in computer science, data science, statistics, or a related field; a master's degree is preferred.

15+ Years proven experience in a senior leadership role within a BI or analytics function within a B2B software company, with preference of experience in a SaaS revenue model

Hands on experience working with leading data and analytics technical software, such as but not limited to Salesforce, Tableau, Snowflake, and AWS (Amazon Web Services)

Expertise in data strategy development, data analysis, data architecture, business intelligence, and machine learning applications.
Strong knowledge of data governance, data privacy regulations, and data security best practices.

Excellent leadership, communication, and interpersonal skills, with the ability to collaborate effectively across different departments.

Results-oriented mindset with a record of accomplishment of delivering data-driven solutions that drive business growth.
What we offer you:
Outstanding Medical, Dental, and Vision Coverage to meet all your healthcare needs.

Wellness benefits to help you focus on what is most important.
"Take What You Need" time off policy.
Extensive development and training offerings to help you grow your career at Veracode.
Generous 401k match to help save for your future.
Amazing community of professionals who take pride in what we do every day.