Director of Advisor Talent Excellence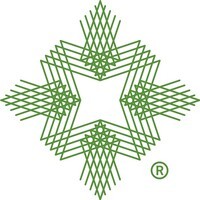 Wealth Enhancement Group
People & HR
Remote
Posted on Saturday, July 29, 2023
Job Description:
About Wealth Enhancement Group
Wealth Enhancement Group is an independent wealth management firm offering comprehensive and customized financial planning and investment management services. Founded in 1997, we now have over 90 offices nationwide and are rapidly expanding through organic growth and acquisition.

Our mission is to work together to improve our clients' lives by providing them with the team-based expertise and resources they need to simplify their financial life. We share perspectives. We explore every point of view. We believe the best ideas are born from collaboration. And we're looking for like-minded individuals to join our team.
Due to growth, we have an new opportunity for Director of Advisor Talent Excellence to join our Advisory team. The Director of Advisor Talent Excellence is responsible for the design, development and delivery of processes, programs and tools as it relates to WEG's performance and talent management strategies to the Advisor Teams. This role will manage best in class performance initiatives and programs that align with and drive our high growth performance culture such as talent measurement, training, career development, and succession planning.
The salary target for this role is $130,000-150,000; this position is also eligible for an annual bonus.
We select our initial compensation target using national compensation survey data. When we make an offer, we then factor in things like tenure, performance, and geographic location to come up with the most accurate numbers. We encourage you to apply and provide us with your compensation expectations when you do. We're big on open conversations, so, let's have one.
Primary Job Functions
Design metric-based performance tools that tracks Advisory practice stats and Advisors skill sets to provides analytics that drive performance, training, and hiring
Develop a process for obtaining data to measure the talent pool; tracks, analyzes and provides reports to measure the effectiveness of performance and talent strategies

Create and maintain profiles for Advisory team members utilize Salesforce Support Org (back to front office, FA team to FA team, and internal to external)

Create SWOT scorecard to assess team member capabilities

Document advancement of FA team skills / talents over time

Partners with HR, Recruiting, and M&A teams to fill identified talent gaps in Advisor Teams

Identifies weak or non-existent processes and talent gaps, analyzes organizational impact and takes action to build or strengthen them as needed

Drives continuous improvement using a combination of process discipline and innovation.
Implement & refine the Advisor Team Talent Management program (Career Development)
Maintain career paths structures for Advisory team roles – implement and refine the current program to increase learning, retention / promotion and job satisfaction

Consult with FA team leads on career advancement of their team talent; Available for consultation all advisors on an on-demand basis

Sustain promotion policies/requirements
Oversee professional development programs across Advisory teams
Partner with Human Resources to design and deliver employee training programs related to Advisor Team Career Paths (e.g. individual, team, experienced advisor onboarding, skill[1]based and management training)

Manages WEG's Virtual Continuing Education Program, and CFP Program

Facilitate a study group program across the community of advisor teams

Partner with WEG's custodians to create CE qualified training for advisors

Creates new training programs as driven by business needs

Remains aware of best practices in the field of performance management and recommends, design and implement creative programs that develop employees and drive performance.

Advisory services offered through Wealth Enhancement Advisory Services, LLC (WEAS), a registered investment advisor. Certain, but not all, investment advisor representatives (IARs) of WEAS are also registered representatives of and offer securities through LPL Financial, member FINRA/SIPC. Wealth Enhancement Group and WEAS are separate entities from LPL. Wealth Enhancement Group is a registered trademark of Wealth Enhancement Group, LLC.
Advance the maturity and scalability of FA team succession planning
Prepares an annual succession report to quantify the state of WEG's succession program.

Document and enhance current succession process and program

Proactively manages succession across all FA teams

Create a G2 successor development program
Education/Skill Requirements
Bachelor's Degree in business; finance, human resources or related

10 years in Financial Services developing and supporting sales teams; strong understanding of the sales process

5 years of talent management with a track records of developing sales teams

Experience designing, developing and supporting talent management programs that cover goal setting, coaching, performance management, succession planning, data analytics and relationship management.

Excellent interpersonal, counseling, and negotiation skills.

Strong presentation, analytical and critical thinking skills.

Superior verbal and written communication skills.

Proficient with Microsoft Office Suite or related software.

Familiarity with Salesforce and Support Org functionality
Comprehensive Benefits Offerings
Our benefits aim to balance four key elements that make life and work meaningful: health and wellness, financial well-being, professional development, and work/life harmony. You may participate in the following benefits & development opportunities:
Training and professional development

Medical and dental coverage

401k – with match and profit sharing

Health care spending and savings accounts

Dependent care spending account

Vision coverage

Wellness programs and resources

Life insurance – employer paid

Short-term and long-term disability – employer paid

Paid Time Off

10 paid holidays each year

Paid parental leave

Tuition reimbursement
Should you need reasonable accommodation when completing the application form or during the selection process, contact the Human Resources Department at 763-417-1700

Information provided on this application will be kept confidential and only be shared with those involved in the selection process.

Equal Opportunity Employer, including disabled and veterans.

If you want to view the EEO is the Law poster, please choose your language: English – Spanish – Chinese

If you want to view the EEO is the Law Supplement poster, please choose your language: English – Spanish – Chinese

If you want to view the Pay Transparency Policy Statement, please click the link: English
Please click the following links to view the FMLA and EPPA posters.
This organization participates in E-Verify. Please click the following links to view the Right To Work and E-Verify posters, available in both English and Spanish.