Vice President, Financial Advisor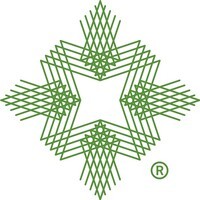 Wealth Enhancement Group
Accounting & Finance
Oakland, CA, USA
Posted on Thursday, August 10, 2023
Job Description:
Are you looking for a succession opportunity?
We are seeking to partner with an experienced Financial Advisor in our Oakland, CA office who has demonstrated capability working as a lead advisor with high-net-worth clients and wants to grow their business as part of our successful team. We have an established clientele that we have grown organically over four decades. We want to assign clients to a lead advisor capable of effectively working with our clients and delivering the high level of service they have been receiving. We have built our roster of clients through referrals from current clients and personal introductions from other professionals.
Our founder/lead advisor in the Oakland location will be retiring within a couple of years so we are seeking a smooth transition of these long-term clients. A qualified candidate will be able to collaborate as successor to many of these client relationships and continue to grow their own book of business and revenue.
The salary target for this role is $200-250K+ based on the transfer of the individual's existing book of business ($40MM+).
We select our initial compensation target using national compensation survey data. When we make an offer, we then factor in things like tenure, performance, and geographic location to come up with the most accurate numbers. We encourage you to apply and provide us with your compensation expectations when you do. We're big on open conversations, so, let's have one.
Our ideal candidate would have an entrepreneurial mindset, a moveable book of business that they want to continue to grow by partnering with our successful firm and leveraging the resources the firm can provide. Wealth Enhancement Group has a national referral program that will assist the development of opportunities for new client relationships.
Our team has two main offices, administrative support and other successful senior and associate financial advisors. We are fiduciaries in our service to clients. Our culture is based on integrity, competence, and compassion; always doing the right thing.
This is a full-time, in-person position in our Oakland, California Office.
About Wealth Enhancement Group www.wealthenhancement.com
Wealth Enhancement Group is a Greater Minneapolis-based independent wealth management firm offering comprehensive and customized financial planning and investment management services. Founded in 1997, Wealth Enhancement Group serves clients nationwide and continues to expand into new regions each year. Wealth Enhancement Group specializes in providing retail clients with the team-based expertise and resources they need to simplify their financial life.
Our mission is to work together to improve our clients' lives by providing them with the team-based expertise and resources they need to simplify their financial life. We share perspectives. We explore every point of view. We believe the best ideas are born from collaboration. And we're looking for like-minded individuals to join our team.
Comprehensive Benefits Offerings
Our benefits aim to balance four key elements that make life and work meaningful: health and wellness, financial well-being, professional development, and work/life harmony. You may participate in the following benefits & development opportunities:
Training and professional development

Medical and dental coverage

401k – with match and profit sharing

Health care spending and savings accounts

Dependent care spending account

Vision coverage

Wellness programs and resources

Life insurance – employer paid

Short-term and long-term disability – employer paid

Paid Time Off

10 paid holidays each year

Paid parental leave

Tuition reimbursement
IND123
Should you need reasonable accommodation when completing the application form or during the selection process, contact the Human Resources Department at 763-417-1700

Information provided on this application will be kept confidential and only be shared with those involved in the selection process.

Equal Opportunity Employer, including disabled and veterans.

If you want to view the EEO is the Law poster, please choose your language: English – Spanish – Chinese

If you want to view the EEO is the Law Supplement poster, please choose your language: English – Spanish – Chinese

If you want to view the Pay Transparency Policy Statement, please click the link: English
Please click the following links to view the FMLA and EPPA posters.
This organization participates in E-Verify. Please click the following links to view the Right To Work and E-Verify posters, available in both English and Spanish.