Web Manager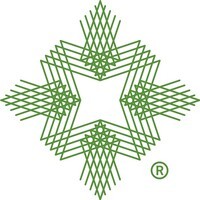 Wealth Enhancement Group
Remote
Posted on Thursday, August 24, 2023
Job Description:
About Wealth Enhancement Group
Wealth Enhancement Group is an independent wealth management firm offering comprehensive and customized financial planning and investment management services. Founded in 1997, we now have over 90 offices nationwide and are rapidly expanding through organic growth and acquisition.
Our mission is to work together to improve our clients' lives by providing them with the team-based expertise and resources they need to simplify their financial life. We share perspectives. We explore every point of view. We believe the best ideas are born from collaboration. And we're looking for like-minded individuals to join our team.
The salary target for this role is $60,000 - $70,000 depending on experience; this position will also be eligible up to 5% annual bonus.
We select our initial compensation target using national compensation survey data. When we make an offer, we then factor in things like tenure, performance, and geographic location to come up with the most accurate numbers. We encourage you to apply and provide us with your compensation expectations when you do. We're big on open conversations, so, let's have one.
Primary Job Functions
The Web Manager will support our Growth Organization by ensuring that our online presence exemplifies the Wealth Enhancement's brand and mission. This role oversees the creation of our Growth websites and landing pages, maintains our existing content, and manages the prioritization of publishing requests. They will work directly with Growth team stakeholders, our M&A team and other specialists to help ideate and facilitate publishing solutions that adhere to brand and UI/UX standards.
Project Management & Training
Manage publishing request intake process and timelines
Define and evolve publishing SLAs

Manage request resourcing and follow-up

Roll out strategy for managing publishing requests (e.g. office hours)

Document and train partners on content submission procedures and best practices

Evaluate current procedures and seek opportunities for editing
Collaborate with Compliance and Legal to ensure the latest versions of compliance standards, disclosure information

Collaborate with Creative to ensure brand standards are being utilized

Manage procedure document library and communication strategy for internal business partners
Partner with business partners to develop public landing pages, utilizing interactive and engaging design elements and media.

Create, edit, publish, update, and retire website content (including text, images, videos, and other web assets) working within our CMS, web platform, video platform, etc.

Manage URL redirects and broken links

Maintain the list of approved CSP sites

Manage Cookie Consent content
Content testing

Assist with SEO requests
Product Maintenance & Troubleshooting
Ongoing support for configurable cookie consent platform needs and issues
Ongoing support and maintenance for configurable web platform needs and issues

Ongoing support and maintenance for Performance Marketing landing page tool

Serve as the primary point of contact for identifying, troubleshooting, and resolution of site performance issues

Coordinate with the Product Management team as needed on advanced requests or problems
Education | Qualifications
Bachelor's Degree in Business; Marketing, MIS, finance, economics, technology or related

Experience with Salesforce Experience Builder strongly preferred

Prior experience with CMS platforms required (e.g. AEM, Sitecore, Salesforce)

Proficiency using Project Management tools such as Wrike, Workfront, Monday required
Superior written, oral, interpersonal, and organizational skills

Advanced critical thinking skills

Ability to prioritize effectively

Strong understanding of web design principles and technical SEO

Proficient with Microsoft Office Suite or related software; including proficiency in Microsoft Visio or comparable tool
IND123
Should you need reasonable accommodation when completing the application form or during the selection process, contact the Human Resources Department at 763-417-1700

Information provided on this application will be kept confidential and only be shared with those involved in the selection process.

Equal Opportunity Employer, including disabled and veterans.

If you want to view the EEO is the Law poster, please choose your language: English – Spanish – Chinese

If you want to view the EEO is the Law Supplement poster, please choose your language: English – Spanish – Chinese

If you want to view the Pay Transparency Policy Statement, please click the link: English
Please click the following links to view the FMLA and EPPA posters.
This organization participates in E-Verify. Please click the following links to view the Right To Work and E-Verify posters, available in both English and Spanish.