Director of Advisor Services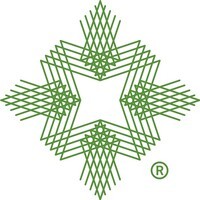 Wealth Enhancement Group
Remote
Posted on Thursday, September 14, 2023
Job Description:
About Wealth Enhancement Group
Wealth Enhancement Group is an independent wealth management firm offering comprehensive and customized financial planning and investment management services. Founded in 1997, we now have over 90 offices nationwide and are rapidly expanding through organic growth and acquisition.
Our mission is to work together to improve our clients' lives by providing them with the team-based expertise and resources they need to simplify their financial life. We share perspectives. We explore every point of view. We believe the best ideas are born from collaboration. And we're looking for like-minded individuals to join our team.
We are seeking a Director of Advisor Services who will be responsible for the execution of strategies that empower Advisor Teams to deliver the best possible financial advice. This role drives firm and professional growth by engaging Advisor Teams as a consultant and advocate for practice & sales management goals, operational optimization, and personal development. All job functions focus on advancing Engagement, Development, Practice Optimization and Organic Growth across the community of Advisor Teams.
The salary target for this role is $140K - $150K; this position is also eligible for a corporate bonus.
We select our initial compensation target using national compensation survey data. When we make an offer, we then factor in things like tenure, performance, and geographic location to come up with the most accurate numbers. We encourage you to apply and provide us with your compensation expectations when you do. We're big on open conversations, so, let's have one.
A successful candidate for this role will be able to:
Influence advisory teams to deliver outstanding service and measure growth/profitability. Effect change management across advisory teams and adoption of best practices Lead strategically while being a tactical "doer." Revel in a fast paced, high growth company with evolving processes. Embrace the totality of running a high performing advisory practice.
Primary Job Functions
Relationship Management: Proactive consultation and advocacy for Advisor Teams
Creates trust-based relationships with an assigned group of advisory teams and maintains a positive, collaborative work environment through recurring 1:1 meetings.

Partners with Advisor Team Leads to determine the metrics/reporting/business plans to achieve goals and maximize team growth objectives.

Drives Advisor Teams to adopt best practices, centralized WEG processes, and practice operational efficiencies.

Identifies opportunities and resolves issues; escalates to management as needed.

Maintains productivity by acting as internal mediator to resolve day-to-day practice concerns.

Assists the Advisor Team Lead in building a strong skilled team of professionals, development plans, and creates a collaborative and engaging work environment for team members.

Increase net flows, by analyzing networking and closing skills, and providing sales coaching and training to identify and close leads and opportunities.
Strategic Projects: Design & implementation of strategic change management initiatives
Acts as the Voice of the Advisor to share ideas and improvement suggestions to the corporate departments; solicits requirements for enhanced client experience delivery (technology & process)

Provides business insights and leadership based on prior experiences and technical knowledge to help advance WEG's overall platform.

Facilitates corporate program rollouts. Assist the Advisor Leads to understand the changes to programs and develops/implements impactful rollout and education plans.
Growth Programs: Facilitates and evolves one-to-many programs serving the broader Advisor Team community
Advisor Services sponsors many programs that facilitate engagement, development, practice optimization and organic growth across the entire advisor team community.

Regional Directors are assigned roles with these programs based on interest and expertise to evolve and administer the programs, including presenting in virtual and in person meetings. These programs may include:

Advisor Engagement

Communication Platforms: Webinars, newsletters, digital forums

In-person Events: Regional Roundtables & National Advisor Summit

Advisory Committees

Advisor Development

Roles & Responsibilities

Training Programs: Advice & Sales

Business Plans

Succession Planning

Practice Optimization

Practice Reporting

Platform Adoption

Advisor/Client Experience

Organic Growth

Growth Planning

Growth Leaders Circle

Sales Coaching
Education | Qualifications
Bachelor's degree or equivalent

10+ years wealth management advisory practice experience, 5 years management experience

CFP & Series 7, 63, 65 or 66 designations preferred, not required.

Ability to manage operations across a multi-state region, up to 20% travel.

Strong understanding of wealth management business operations; possesses technical expertise in at least two of the following areas: financial planning, client acquisition, marketing, practice management, business operations; project management.

Demonstrated success in leading and influencing others without direct positional power.

Excellent communication, interpersonal and presentation skills – including networking, negotiating and conflict resolution.
Detail oriented; ability to prioritize work and projects; able to work with deadlines.

Excellent oral and written communication skills

Knowledge of Microsoft Office, Salesforce, Orion, ActFi/SuccessPro preferred.

Positive solution-focused attitude
Comprehensive Benefits Offerings
Our benefits aim to balance four key elements that make life and work meaningful: health and wellness, financial well-being, professional development, and work/life harmony. You may participate in the following benefits & development opportunities:
Training and professional development

Medical and dental coverage

401k – with match and profit sharing

Health care spending and savings accounts

Dependent care spending account

Vision coverage

Wellness programs and resources

Life insurance – employer paid

Short-term and long-term disability – employer paid

Paid Time Off

10 paid holidays each year

Paid parental leave

Tuition reimbursement
IND123
Should you need reasonable accommodation when completing the application form or during the selection process, contact the Human Resources Department at 763-417-1700

Information provided on this application will be kept confidential and only be shared with those involved in the selection process.

Equal Opportunity Employer, including disabled and veterans.

If you want to view the EEO is the Law poster, please choose your language: English – Spanish – Chinese

If you want to view the EEO is the Law Supplement poster, please choose your language: English – Spanish – Chinese

If you want to view the Pay Transparency Policy Statement, please click the link: English
Please click the following links to view the FMLA and EPPA posters.
This organization participates in E-Verify. Please click the following links to view the Right To Work and E-Verify posters, available in both English and Spanish.