Product Owner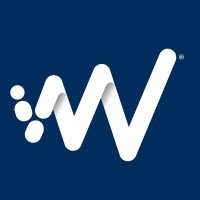 WorkWave
Product
Holmdel, NJ, USA
Posted on Monday, April 17, 2023
WorkWave is seeking a highly motivated, experienced and enthusiastic Product Owner to collaborate with a cross functional team on sales and marketing and customer engagement SAAS products. In the Agile Scrum software development environment, the Product Owner is a key stakeholder. The Product Owner works closely with Product Management to translate a vision for the product and is responsible for communicating that vision to the scrum team. The Product Owner works with product management, customers, sales, marketing and development teams to ensure that business, quality and functional goals are met with each product release.
You'll be responsible for executing the product roadmap. This includes defining requirements, writing user stories, working with Product Management to prioritize initiatives, and driving scalability and other investments for the product. An understanding of user centered design, empathy for end users of the product and the ability to effectively gather customer pain points and identify solutions is absolutely critical. Deep product knowledge must be developed in order to serve as the product expert for all stakeholders.
WHAT YOU'LL DO:
Collaborate with product management, product marketing, support and sales to translate business requirements into user stories for the development teams to implement
Develop and maintain an appropriately prioritized backlog of user stories for implementation
Work with product management and technical leads to determine scope and priorities for product development cycles
Work with development teams to ensure understanding of the vision for the product in order to implement great design features for our customers
Develop appropriately detailed specifications for product features to enable clear understanding by the development teams
Interview customers and work with UI/UX to utilize user testing to gather and validate requirements
Evaluate and validate the effort estimates for user stories and features with development teams
Inspire and motivate development teams to deliver innovative and exciting solutions with an appropriate sense of urgency
Act as an ambassador for the product internally and externally, and as the primary technical contact for queries related to the product
Bridge the gap between our technical needs and the requirements of our users including providing detailed product requirements for implementation of changes to our systems
Work with key stakeholders across the company to ensure successful product releases
Work hand-in-hand with Support and QA teams to collect and classify defects, prioritize appropriately and ensure expected functionality is fully understood
ADDITIONAL TASKS:
Conducting market analysis and competitive research to inform competitive landscape and strategic direction
Visiting & collaborating with existing customers to observe how they use WW products today and identifying key areas of development focus
Assuming a hands-on role for managing the development and improvement of WW products through the entire product development lifecycle process
Working closely with technical counterparts, development teams, and customer success representatives
Managing the launch process for new features and functionality
Developing internal and external product marketing materials to communicate the value of products
Measuring and reporting detailed operational metrics that can be used as a management tool to predict future results and to assess the success of all product
WHAT YOU'LL NEED:
Ability to commute to our Holmdel, NJ HQ at least once a week (the day is flex and what works for you each week)
Bachelor's degree or higher – or the equivalent, preferably in relevant technical fields such as Computer Science, Analytics, etc.
2+ years of experience as a product owner in an Agile software development environment, ideally in a high growth SaaS company
Familiarity with product development tools including Trello, Jira, and Confluence (Atlassian)
Expertise communicating progress at each phase of development as appropriate, including published roadmaps, requirements and other information
High degree of both technical expertise and business acumen
Strong results-orientation combined with excellent judgment and problem-solving skills
Demonstrated success launching excellent products; comprehensive understanding of developing a product and bringing it to the market
Demonstration of outstanding written and verbal communication skills internally and externally, across teams and functions
Demonstration of attention to detail, strong organization and planning skills
WHAT WOULD ALSO BE AWESOME:
A highly organized individual who is seasoned in the art and science of building and executing upon a strategy
Strong leadership skills with the ability to grasp the nuances of a complex product infrastructure
High empathy with a focus on delivering top-notch customer experiences
Knowledge of sales and marketing software a huge plus
Demonstrated analytical skills where logic and sound reasoning are applied to determine the facts, understand cause and effect, and demonstrate the necessary savvy to apply good judgment in complex situations
Proven ability to influence cross-functional teams without formal authority
Derives energy from teamwork and collaboration
Infallible professional values demonstrated by understanding and modeling a high level of professional values and integrity
#LI-Remote
A FEW WORDS FROM THE HIRING MANAGER:
"I need a well-organized product owner who can keep up with a high performing team that loves the products they build. This individual should be friendly, approachable, a great listener, and eager to make an impact on a team that truly appreciates group problem solving. They can easily form genuine relationships with co-workers and customers alike and keep a positive attitude when the heat is on. The ability to actively communicate product vision and strategy to a broad ranging group is also a must."
A GLOBAL COMPANY WITH A LOCAL PRESENCE:
• We know that there are benefits of being in the office and working from home. WorkWave promotes a healthy work/life balance and provides employees with the flexibility of collaborating in the office or the option to work virtually if desired.
• We have employees in over 30 states, 7 countries and many regional offices - each with their own set of perks and opportunities to give back to the local community.
• Whether you work remotely or take advantage of one of our offices, you'll find a community of WorkWavers that value diversity, and care deeply about our products, clients, our communities and each other.
LOVE WHAT YOU DO, NO MATTER WHERE YOU DO IT:
• Our HQ is based at our state of the art home office in the historic Bell Works complex located in Holmdel Township, New Jersey
• With everything you could find in a great downtown -- from restaurants and retail to art and culture the Bell Works "Metroburb" is a microcosm of innovation, possibility, and inspiration and WorkWave is proud to be a part of it
• Pharmacy, urgent care, bank, restaurants, florist, gym, dentist, outdoor patio bar and weekly farmers market all conveniently located on the first floor - making running errands on a break a breeze.
• We work hard but play hard too...need a break? When in the office kick back in our common area, play a game of arcade basketball, video games in our game rooms or face off in a ping pong match
• WORKING REMOTE? Great! Our teams are well versed at working collaboratively in a fully virtual environment. We keep our offices available to all to use when working remotely isn't feasible, or to help with cross training, team building and/or brainstorming.
RELAX, WE'VE GOT YOU COVERED:
• Employees can expect a robust benefits package, including health and dental and 401k with company match
AND BEYOND...
• Find your perfect work/life balance with our Flexible Time Off policy or generous PTO plan (role dependent) and paid holidays
• Tuition reimbursement
• Robust Employee Assistance Program through TotalCare offering free counseling 24/7/365, plus financial counseling, legal guidance, adoption assistance services and much more!
• 24/7 access to virtual medical care with Teladoc
• Quarterly awards based on peer nominations
• Regional discounts and perks
• Opportunities to participate in charitable events and give back to the community
GROW WITH US:
• We understand the impact of attracting and keeping top talent and reward intellectual curiosity and a thirst for personal and professional growth
• Encouraging our employees that already have an intimate knowledge of and passion for our products to apply for other roles within our walls just makes sense!
• Our employees have access to extensive video libraries for soft skill and role specific training available 24/7 and live trainings are provided throughout the year
JOIN OUR WINNING TEAM!
• 10 Time winner of Best Place to Work in New Jersey by NJBiz !
• WorkWave has been recognized with multiple awards for its outstanding products, growth and culture, including the Inc. 5000, SaaS Award, IT World Awards, Globe Awards, Silver Stevie Award for Employer of the Year, and Best Place to Work Inc. Magazine
• Recently named one of The Software Report's 3rd annual list of the Top 100 Software Companies of 2022 (worldwide!)
We're an equal opportunity employer. All applicants will be considered for employment without attention to race, color, religion, sex, sexual orientation, gender identity, national origin, veteran or disability status:
Don't meet every single requirement? Studies have shown that women and people of color are less likely to apply to jobs unless they meet every single qualification. At WorkWave, we are dedicated to building a diverse, inclusive and authentic workplace, so if you feel like you could make a great impact in this role
but your past experience doesn't align perfectly with every qualification in the job description, we encourage you to apply anyway. You may just be the right candidate for this or other roles!
WorkWave supports salary transparency, however please note that
s
alary estimates provided by websites (LinkedIn, Glassdoor, etc.) and not by WorkWave may not accurately reflect the actual salary range for the position.