Customers Learning & Development Manager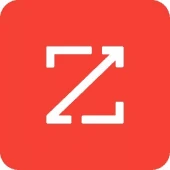 ZoomInfo
Customer Service
Chennai, Tamil Nadu, India
Posted on Saturday, April 1, 2023
Are you looking for an opportunity to challenge yourself?
At ZoomInfo our employees work hard to 'define new possibles', and they are driven by winning. ZoomInfo is a company that got to where it's at today on the backs of heroic efforts, over the years, by our employees and we are looking for more people to contribute to those efforts.
At our company you'll see that collaboration is second nature, and you'll be greeted by a team of incredibly smart, talented, and motivated individuals who will help you define your new best.
You'll be presented with opportunities to both personally and professionally develop as you build your career. We believe that our employees love to work and love to work here, and that you will like coming to work because of the sense of accomplishment you get from being a part of what we're building.
You are a fit for our team if you refuse to lose, you seek challenges, and you love to win. We welcome you to join our team of difference makers who are people working with a passion to win together.
This is a night shift position working 7pm - 4am from our office in Chennai. We offer a car service, night shift allowance, and some in-office food options.
Overview:
The Learning & Development Manager (LDM) is responsible for all aspects of on-boarding and training for ZoomInfo customers.
We are looking for engaging personalities who can connect with our customers, igniting excitement about their learning journey with a high level of creativity and imagination. We welcome team-oriented candidates who are confident in their ability to help customers increase their proficiency with ZoomInfo to solve their business challenges.
Responsibilities:
Facilitate on-boarding and training sessions for customers, both new and existing, in accordance with established programs, to ensure immediate adoption and success while creating lasting impact.

Document and track trainings, attendees, notes and follow-ups for assigned customer base in Salesforce CRM.

Develop content for trainings for both customers and internal stakeholders (and employees, occasionally). This includes working with the Learning & Development team to conduct needs assessments, meeting with internal stakeholders to understand product enhancements, and developing strategic methods to facilitate training.

Drive customer engagement beyond on-boarding & fundamental trainings towards the highest degree of proficiency through our ZoomInfo Certification program.

Customize each training based on audience/buyer personas and company profiles while leveraging their business challenges to formulate success strategies.

Work cross-functionally with the Account Managers & Customer Success Managers to schedule trainings and provide information that has a direct impact on customer health and retention.

Provide professional development training to ZoomInfo employees quarterly. This includes developing content on a wide-range of topics and delivering trainings to interested employees.

Determine and apply assessment instruments to measure learner progress. Prepare monthly and annual reports on training program effectiveness.
Basic Qualifications:
Bachelor's degree, preferably in Business, Education, Human Resources or a related field.

2+ years proven work experience in sales or account management with 1+ of those years focused on training in sales and/or account management.

Excellent communication, presentation and organizational skills.

Proficiency in MS Office and Google-Suite products.

2+ years' experience in Sales, Account Management, and/or Training
Preferred Qualifications:
Proficiency with Salesforce (Lightning).

Experience with learning management software.

Knowledge of the methods and principles of designing training programs, teaching individuals and groups, and assessing the impact of training initiatives.

Experience with engaging large Sales, Marketing and/or Recruiting audiences and improving technology adoption on a large scale.
About us:
For over a decade, ZoomInfo has helped companies achieve their most important objective: profitable growth. Backed by the world's most comprehensive B2B database, our platform puts sales and marketing professionals in position to identify, connect, and engage with qualified prospects.
Our mission is to provide every company with a 360-degree view of their ideal customer, empowering each phase of their go-to-market strategy and driving their ability to hit their number.