Senior DevOps Engineer (Infrastructure)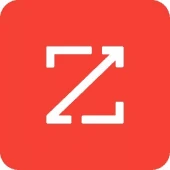 ZoomInfo
Software Engineering, Other Engineering
Ra'anana, Israel
Posted on Wednesday, June 28, 2023
At ZoomInfo we encourage creativity, value innovation, demand teamwork, expect accountability and cherish results. If you are a take charge, take initiative, get stuff done individual we want to talk to you! We have high aspirations for the company and are looking for the right people to help fulfill the dream. We strive to continually improve every aspect of the company and use cutting edge technologies and processes to delight our customers and rapidly increase revenues.
The Infrastructure and DevOps group (IDO) is responsible for innovation in infrastructure and automation for ZoomInfo Engineering. Our size, culture, and the support we receive from every area the company allow us unusual latitude and agility. We're using that to build world-class, multi-provider cloud infrastructures, based on the best technologies available, almost completely unhindered by design debt.
Within the IDO group, the Data Search team is responsible for maintaining the search platform infrastructure. The team's goal is to expand and improve upon the existing search infrastructure at the company, while also providing support and technical guidance for developers looking to integrate search functionality into their applications.
A successful candidate will have a strong background in both traditional DevOps release work and modern infrastructure, with a thorough understanding of industry best practices. They will have a high level of comfort participating in challenging technical discussions, and advocating for best practices in a high-paced environment.
Responsibilities:
Work with the latest and greatest technologies such as Kubernetes, Helm, Terraform, Elasticsearch, Solr, Kafka, and more.
Manage our Cloud-native high scale production deployments (SaaS) running on Kubernetes in GCP, AWS.
Design and develop self-service tools for managing and applying DevOps principles, such as CI/CD automation and IaC (Infrastructure as Code) on our Cloud-based production systems.
Own production infrastructure stability, availability, and reliability.
Install, configure, update, and troubleshoot our product services and tools.
Design and manage different monitoring and observability tools for troubleshooting and resolving production issues.
Desired Skills and Experience:
At least 3+ years experience as an Infrastructure, DevOps, or Site Reliability Engineer in high scale Production environments.
At least 3+ years of experience managing/owning a Kubernetes-based platform.
Knowledge in monitoring tools such as Prometheus, New Relic, Datadog etc…
4+ years of programming or scripting experience (Python/Java).
Experience in Public/Private/Hybrid Cloud - AWS or GCP preferred.
Practical knowledge of building and maintaining scalable, high-performance systems.
Experience deploying JVM based applications to containerized environments (Spring Framework knowledge is a bonus).
Advanced knowledge of Linux OS and networking.
Experience in building/enhancing multi-tier infrastructure and services using infrastructure automation tools such as Ansible, Terraform, Pulumi, etc...
Familiarity with NoSQL databases such as HBase, Solr, Bigtable, BigQuery, etc…
About us:
For over a decade, ZoomInfo has helped companies achieve their most important objective: profitable growth. Backed by the world's most comprehensive B2B database, our platform puts sales and marketing professionals in position to identify, connect, and engage with qualified prospects.
Our mission is to provide every company with a 360-degree view of their ideal customer, empowering each phase of their go-to-market strategy and driving their ability to hit their number.