Automation and QA Lead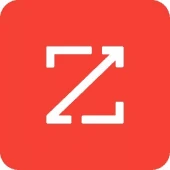 ZoomInfo
Quality Assurance
Ra'anana, Israel
Posted on Friday, July 21, 2023
At ZoomInfo we encourage creativity, value innovation, demand teamwork, expect accountability and cherish results. If you are a take charge, take initiative, get stuff done individual we want to talk to you! We have high aspirations for the company and are looking for the right people to help fulfill the dream. We strive to continually improve every aspect of the company and use cutting edge technologies and processes to delight our customers and rapidly increase revenues.
As the Quality Assurance Engineer, you will report to the Engineering Group Manager, work within a scrums teams, and be responsible for designing and implementing test solutions to measure and validate the infrastructure and functionality of ZoomInfo PLG.
The responsibilities of this opportunity include:
Work as part of an Agile team to deliver reliable, scalable UI and API automation.
Automate test cases using Java and Selenide/RestAssured
Performed manual and automated test procedures for functional testing of Web services (Auto 50% - manual 50%)
Define test strategies, analyze test results and validate functionality.
Work with development, manual QA and product to gather test requirements, assess risk areas and convert these to automated test cases.
Ensure adoption and expand the reach of delivered tools.
Fix framework bugs and improve test architecture.
Provide automation documentation and training.
Contribute to general engineering practice improvement efforts.
Building new test automation for the SEO pages
Participate in Manual tests when required.
Own and deliver innovative solutions for large scale automated testing strategies, quality assurance, and data analysis.
A successful candidate will have the following qualifications:
4+ years work-related programming experience.
Excellent coding skills in Java or javascript.
Experience with Manual testing.
Good ability to write test specifications.
Experience with REST API automation and tools like Rest Assured, Postman
A passion for coding, specifically designing validation and testability into the code.
Understanding of n-tier architecture and related testing strategies.
Prior experience with testing frameworks (such as JUnit, PlayWright, TestNG, Selenium, Selenium Grid, Playwright).
Experience with performance testing using tools (such as JMeter, Load UI)-advantage
Knowledge in SEO - a plus
Management experience - a plus
About us:
For over a decade, ZoomInfo has helped companies achieve their most important objective: profitable growth. Backed by the world's most comprehensive B2B database, our platform puts sales and marketing professionals in position to identify, connect, and engage with qualified prospects.
Our mission is to provide every company with a 360-degree view of their ideal customer, empowering each phase of their go-to-market strategy and driving their ability to hit their number.


The US base salary range for this position is $XX to $XX + variable compensation + benefits.
Actual compensation offered will be based on factors such as the candidate's work location, qualifications, skills, experience and/or training. Your recruiter can share more information about the specific salary range for your desired work location during the hiring process.
We want our employees and their families to thrive. In addition to comprehensive benefits we offer holistic mind, body and lifestyle programs designed for overall well-being. Learn more about ZoomInfo benefits here.