Quality Engineering Manager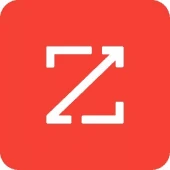 ZoomInfo
Quality Assurance
Ra'anana, Israel
Posted on Friday, July 21, 2023
At ZoomInfo, we encourage creativity, value innovation, demand teamwork, expect accountability and cherish results. We value your take charge, take initiative, get stuff done attitude and will help you unlock your growth potential. One great choice can change everything. Thrive with us at ZoomInfo.
As the Quality Manager, you will report to the Engineering Group Manager, work within a scrum team, and be responsible for designing and implementing test solutions to measure and validate the infrastructure and functionality of ZoomInfo PLG.
The responsibilities of this opportunity include:
Be customer-centric, Consider the end-user experience, and gather user feedback to improve product quality.
Lead and manage a team of quality engineers and quality assurance professionals, providing guidance, mentoring, and support.
Develop and implement a comprehensive quality assurance strategy aligned with the quality organization standards and the organization's objectives.
Take part in defining and enhancing quality assurance processes, methodologies, and best practices.
Oversee the planning and execution of test strategies, test cases, and test automation to ensure product quality.
Monitor key quality metrics and KPIs to assess product quality and track improvements.
Collaborate closely with software development, product management, and other cross-functional teams to drive quality improvements.
Serve as a quality advocate, ensuring that quality considerations are integrated into the product development lifecycle.
Identify and mitigate quality-related risks that could impact product reliability and user experience.
Promote test automation and test harness development to increase testing efficiency and coverage.
A successful candidate will have the following qualifications:
Substantial experience in quality assurance, software testing, and quality engineering roles, with a minimum of 7 years of relevant experience.
Deep technical knowledge of software development, testing methodologies, and quality assurance Practices
Understanding n-tier architecture, related testing strategies, and CI/CD env.
Familiarity with programming languages, testing frameworks, and tools used in software development (Java / TypeScript / JavaScript, JUnit, TestNG, Playwright, Selenium, Selenide, Rest Assured, SuperTest, Jest, etc.).
Experience with performance testing using tools (such as Gatling, JMeter, Load UI) - advantage
Strong leadership and management abilities, overseeing teams of quality engineers, setting quality goals, and driving quality initiatives for at least 3 years
Effective communication skills, including the ability to collaborate with cross-functional teams and Present quality-related information to stakeholders.
As a QE Manager, you should excel at problem-solving, root cause analysis, and improving quality processes.
Able to analyze data, track key quality metrics, and make data-driven decisions is important.
About us:
ZoomInfo (NASDAQ: ZI) is the trusted go-to-market platform for businesses to find, acquire, and grow their customers. It delivers accurate, real-time data, insights, and technology to more than 35,000 companies worldwide. Businesses use ZoomInfo to increase efficiency, consolidate technology stacks, and align their sales and marketing teams — all in one platform.
ZoomInfo may use a software-based assessment as part of the recruitment process. More information about this tool, including the results of the most recent bias audit, is available here.
ZoomInfo is proud to be an Equal Opportunity employer. We are committed to equal employment opportunities for applicants and employees regardless of sex, race, age, color, national origin, sexual orientation, gender identity, marital status, disability status, religion, protected military or veteran status, medical condition, or any other characteristic or status protected by applicable law. At ZoomInfo, we also consider qualified candidates with criminal histories, consistent with legal requirements.