Cyber Incident Response Manager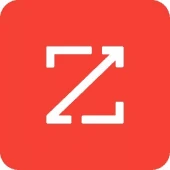 ZoomInfo
Waltham, MA, USA
Posted on Saturday, August 5, 2023
At ZoomInfo we encourage creativity, value innovation, demand teamwork, expect accountability and cherish results. If you are a take charge, take initiative, get stuff done individual we want to talk to you! We have high aspirations for the company and are looking for the right people to help fulfill the dream. We strive to continually improve every aspect of the company and use cutting edge technologies and processes to delight our customers and rapidly increase revenues.
We are seeking an accomplished Senior Security Analyst with a background in Incident Response to join our Cyber Security Operations Center. The ideal candidate will possess a minimum of 7 years of hands-on experience in the field of cybersecurity, with exposure to incident response strategies and methodologies. Your role will be pivotal in leading our incident management efforts, ensuring rapid response and mitigation of security incidents. The ability to think critically and adapt to evolving threats is crucial.
Key Responsibilities:
Respond to escalations from Level 1 and 2 analysts, providing guidance and expertise in resolving complex security incidents.
Lead and execute end-to-end incident response processes, orchestrating timely and effective resolution of security incidents to minimize impact and restore normal operations.
Collaborate seamlessly with cross-functional teams to design and implement incident response plans, aligning them with industry best practices and compliance requirements.
Conduct thorough root cause analyses of security incidents, providing actionable insights for remediation and future prevention.
Stay up to date with emerging cybersecurity threats and vulnerabilities, adapting incident response strategies to proactively address potential risks.
Provide mentorship and knowledge-sharing to junior team members, contributing to the growth and expertise of the security team.
Participate in security audits, assessments, and compliance initiatives, lending your insights to maintain robust security measures.
Contribute to the continuous enhancement of incident response processes, documentation, and workflows to optimize efficiency and effectiveness.
Qualifications and Experience:
Bachelor's degree in Cybersecurity, Information Technology, or related field, or equivalent work experience.
Minimum of 7 years of experience in cybersecurity, with a notable emphasis on incident response.
Proven track record of effectively leading and managing security incidents, including collaboration with internal and external stakeholders.
Proficiency in utilizing industry-standard incident response tools and technologies.
In-depth familiarity with security frameworks, standards, and regulations (e.g., NIST, ISO 27001).
Exceptional problem-solving skills and the ability to analyze complex situations under pressure.
Excellent communication skills for effectively conveying technical concepts to diverse audiences.
Strong team player with a collaborative mindset, thriving in a dynamic and inclusive environment
GCP or AWS cloud experience preferred.
Certifications such as GCIH, CISSP, or equivalent are advantageous.
The US base salary range for this position is $95,200 to $130,000 + bonus + benefits.
Actual compensation offered will be based on factors such as the candidate's work location, qualifications, skills, experience and/or training. Your recruiter can share more information about the specific salary range for your desired work location during the hiring process.
We want our employees and their families to thrive. In addition to comprehensive benefits we offer holistic mind, body and lifestyle programs designed for overall well-being. Learn more about ZoomInfo benefits here.
About us:
ZoomInfo (NASDAQ: ZI) is the trusted go-to-market platform for businesses to find, acquire, and grow their customers. It delivers accurate, real-time data, insights, and technology to more than 35,000 companies worldwide. Businesses use ZoomInfo to increase efficiency, consolidate technology stacks, and align their sales and marketing teams — all in one platform.ZoomInfo may use a software-based assessment as part of the recruitment process. More information about this tool, including the results of the most recent bias audit, is available here.ZoomInfo is proud to be an Equal Opportunity employer. We are committed to equal employment opportunity for applicants and employees regardless of sex, race, age, color, national origin, sexual orientation, gender identity, marital status, disability status, religion, protected military or veteran status, medical condition, or any other characteristic or status protected by applicable law. At ZoomInfo, we also consider qualified candidates with criminal histories, consistent with legal requirements.