Software Engineer III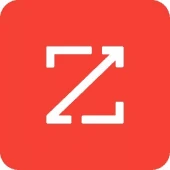 ZoomInfo
Software Engineering
Ra'anana, Israel
Posted on Thursday, August 10, 2023
At ZoomInfo, we encourage creativity, value innovation, demand teamwork, expect accountability and cherish results. We value your take charge, take initiative, get stuff done attitude and will help you unlock your growth potential. One great choice can change everything. Thrive with us at ZoomInfo.
You are a fit for our team if you refuse to lose, you seek challenges, and you love to win. We welcome you to join our team of difference makers who are people working with a passion to win together. If you're the kind of person that loves to get stuff done, collaborate with colleagues all over the world and is interested in joining a fast growing global company, join us at ZoomInfo!
As a Software Engineer in the Data Acquisition team, you will play a key role in one of the biggest assets of the entire ZoomInfo company - Data Acquisition. Doing so, you will be responsible for getting, transforming and storing huge raw data sets from various sources. Also you will design, plan and execute the next generation large-scale data acquisitions technologies. This position requires broad, advanced technical experience and expertise.
The responsibilities of this opportunity include:
Designing, planning and executing the roadmap for the team while focusing on introducing new ways to get data while preserving high data quality.
Developing new features in the existing technologies of data acquisition.
Work closely with product managers to understand the business requirements.
Find the right balance between perfection and getting the job done.
A successful candidate will have the following qualifications:
Typically requires a minimum of 5 years in the industry
Substantial experience with OOP Language, preference to Java 8+
Experience in stream for example: Kafka, RabbitMQ, etc
Experience in big data streaming and batching processes - advantage
Experience with data processing technologies as an advantage: DataProc, Spark, Google Dataflow
Experience with one of the cloud providers, preference to GCP
Exceptional interpersonal skills with a proven ability to build productive cross-departmental relationships and lead the team as a senior developer
Bachelor's degree in Computer Science or Software Engineering or related field
About us:
ZoomInfo (NASDAQ: ZI) is the trusted go-to-market platform for businesses to find, acquire, and grow their customers. It delivers accurate, real-time data, insights, and technology to more than 35,000 companies worldwide. Businesses use ZoomInfo to increase efficiency, consolidate technology stacks, and align their sales and marketing teams — all in one platform.
ZoomInfo may use a software-based assessment as part of the recruitment process. More information about this tool, including the results of the most recent bias audit, is available here.
ZoomInfo is proud to be an Equal Opportunity employer. We are committed to equal employment opportunities for applicants and employees regardless of sex, race, age, color, national origin, sexual orientation, gender identity, marital status, disability status, religion, protected military or veteran status, medical condition, or any other characteristic or status protected by applicable law. At ZoomInfo, we also consider qualified candidates with criminal histories, consistent with legal requirements.