Senior Software Engineer - Backend -TalentOS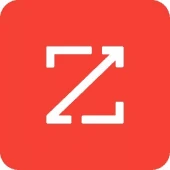 ZoomInfo
Software Engineering, People & HR
Bengaluru, Karnataka, India
Posted on Thursday, August 17, 2023
At ZoomInfo, we encourage creativity, value innovation, demand teamwork, expect accountability and cherish results. We value your take charge, take initiative, get stuff done attitude and will help you unlock your growth potential. One great choice can change everything. Thrive with us at ZoomInfo.
At ZoomInfo we encourage creativity, value innovation, demand teamwork, expect accountability and cherish results. If you are a take charge, take initiative, get stuff done individual we want to talk to you! We have high aspirations for the company and are looking for the right people to help fulfill the dream. We strive to continually improve every aspect of the company and use cutting edge technologies and processes to delight our customers and rapidly increase revenues.
As a Senior Software Engineer, you will get to explore and work with cutting-edge technologies and a tremendously large (and fantastically rich) data set. If you like working on tough problems, whether that's building systems that handle millions of customer requests per day or how to make sense of over a billion pieces of potentially correlated data, ZoomInfo could be the right place for you!
The Opportunity:
Write high-volume customer facing applications
Work with cutting-edge technology stack like Groovy, Java, Angular, Redis, Node
Build slick and responsive Web UI tools that can handle millions of requests a day
Solve interesting and challenging problems alongside a great team of engineers
Develop new skills as you push your knowledge, and our technology, to new levels
Work for a profitable, growing company that works with an impressive Fortune 500 client list
Responsibility:
Experienced with Groovy, Java, Javascript
Excellent knowledge of web services, especially designing/building RESTful APIs
Strong fundamental understanding of RDBMS (like MySQL), including database schema design, query design and optimisation and performance tuning
Experience integrating front-end interactions using JavaScript
Development of new features in the product based on the Roadmap
Fixing of Critical Defects
Integration with 3rd party frameworks
Write high quality source code to program complete applications within deadlines
Write automated unit, system and integration testing suites
Develop technical documents and handbooks to accurately represent application design and code
Identify ideas to improve system performance and impact analysis
Requirements:
5+ years of experience in developing web-based applications, software development and design using Groovy, Java, JS
Hands-on experience with Rest API.
Experience with browser-based debugging and performance testing software.
Working with one of the cloud providers and cloud technologies.
Education:
Bachelor's Degree in Computer Science or a related technical discipline, or the equivalent combination of education, technical certifications, training, or work experience.
About us:
For over a decade, ZoomInfo has helped companies achieve their most important objective: profitable growth. Backed by the world's most comprehensive B2B database, our platform puts sales and marketing professionals in position to identify, connect, and engage with qualified prospects.
Our mission is to provide every company with a 360-degree view of their ideal customer, empowering each phase of their go-to-market strategy and driving their ability to hit their number.
About us:
ZoomInfo (NASDAQ: ZI) is the trusted go-to-market platform for businesses to find, acquire, and grow their customers. It delivers accurate, real-time data, insights, and technology to more than 35,000 companies worldwide. Businesses use ZoomInfo to increase efficiency, consolidate technology stacks, and align their sales and marketing teams — all in one platform.
ZoomInfo may use a software-based assessment as part of the recruitment process. More information about this tool, including the results of the most recent bias audit, is available here.
ZoomInfo is proud to be an Equal Opportunity employer. We are committed to equal employment opportunities for applicants and employees regardless of sex, race, age, color, national origin, sexual orientation, gender identity, marital status, disability status, religion, protected military or veteran status, medical condition, or any other characteristic or status protected by applicable law. At ZoomInfo, we also consider qualified candidates with criminal histories, consistent with legal requirements.