Customer Onboarding Manager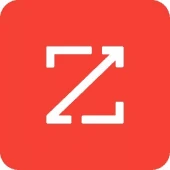 ZoomInfo
Customer Service, Sales & Business Development
Vancouver, WA, USA
Posted on Monday, August 28, 2023
At ZoomInfo, we encourage creativity, value innovation, demand teamwork, expect accountability and cherish results. We value your take charge, take initiative, get stuff done attitude and will help you unlock your growth potential. One great choice can change everything. Thrive with us at ZoomInfo.
As the Customer Onboarding Manager, you will report to the Manager, Customer Onboarding, and will be responsible for ensuring the successful execution of the ZoomInfo customer onboarding strategy and accelerating customer adoption of ZoomInfo's products and solutions. The Onboarding Manager works with the customer success team, the customer training team, and the customer integrations team to put together effective project plans, including goals, timelines, and resource coordination to ensure quick ROI for ZoomInfo customers. This is a high-visibility role within an exciting area of the business with a chance to quickly make a difference.
This is a hybrid position, working a minimum of three days per week from our office in Vancouver, WA.
The responsibilities of this opportunity include:
Manage the comprehensive onboarding for all ZoomInfo customers (including new business, renewals, and upsells) to ensure customers receive a highly organized program with detailed goals, timelines, and processes. Serve as primary point of contact for customers during the onboarding and implementation phase of the customer lifecycle.
Build implementation strategies to ensure customers in all customer segments are onboarded within the defined SLAs. Coordinate communication with other areas of the business to ensure a streamlined approach for each and every customer.
Work directly with customers to set appropriate expectations, address customer goals, determine target dates, manage customer tasks, and provide regular project updates during the onboarding phase of the customer lifecycle.
Collaborate with the customer success team, customer training team, and customer integrations team to create a streamlined and cohesive approach that allows customers to get successfully implemented and trained.
Manage multiple simultaneous onboarding projects at one time, balancing priorities of business results, customer satisfaction, and technical quality. This includes being an asset to the Customer Success Manager, Learning & Development Manager, and Integrations and/or Solutions Engineer while being an advocate for the customer.
Provide best practices and mentorship to customers on how best to implement ZoomInfo's suite of products and solutions. Provide thought leadership with regards to overcoming challenges the customer is facing.
Ensure appropriate handoff of new accounts to the Customer Success Manager and/or the Account Manager. Build out a standardized information flow/transition document to prepare the CSM and AM for success, including documenting wins and challenges the customer faced during the onboarding process.
Serve as the primary owner of Customer Journey tasks in Salesforce. Document all steps and touchpoints as appropriate.
Perform a wide variety of professional tasks, which demand a high level of creativity and imagination, as well as a thorough knowledge of the applicable needs and expectations of employees/customers.
A successful candidate will have the following qualifications:
2+ years of customer success and/or project management, ideally in a SaaS environment.
Ability to manage multiple competing priorities, rapidly adapt and respond to customer requests and timeline changes.
Highly collaborative, organized, and execution-oriented with strong presentation skills.
Project management skills with an emphasis on attention to detail, timelines, and quality of work.
Problem-solving skills and ability to be flexible to project situations. Ability to research, analyze and provide a solution to newly identified issues.
Experience developing, installing, training, and/or supporting B2B solutions (previous experience with ZoomInfo and/or ZoomInfo certification strongly preferred).
Familiar with Salesforce CRM.
Able to be successful in a fast-paced environment that rewards hard work and self-motivation.
Superior relationship and communication skills (both verbal and written).
The US base salary range for this position is $60,000 - $82,500 + annual bonus + benefits.
Actual compensation offered will be based on factors such as the candidate's work location, qualifications, skills, experience and/or training. Your recruiter can share more information about the specific salary range for your desired work location during the hiring process.
We want our employees and their families to thrive. In addition to comprehensive benefits we offer holistic mind, body and lifestyle programs designed for overall well-being. Learn more about ZoomInfo benefits here.
About us:
ZoomInfo (NASDAQ: ZI) is the trusted go-to-market platform for businesses to find, acquire, and grow their customers. It delivers accurate, real-time data, insights, and technology to more than 35,000 companies worldwide. Businesses use ZoomInfo to increase efficiency, consolidate technology stacks, and align their sales and marketing teams — all in one platform.
ZoomInfo may use a software-based assessment as part of the recruitment process. More information about this tool, including the results of the most recent bias audit, is available here.
ZoomInfo is proud to be an Equal Opportunity employer. We are committed to equal employment opportunities for applicants and employees regardless of sex, race, age, color, national origin, sexual orientation, gender identity, marital status, disability status, religion, protected military or veteran status, medical condition, or any other characteristic or status protected by applicable law. At ZoomInfo, we also consider qualified candidates with criminal histories, consistent with legal requirements.