Senior Human Resources Business Partner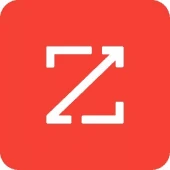 ZoomInfo
People & HR
Vancouver, WA, USA
Posted on Tuesday, August 29, 2023
At ZoomInfo, we encourage creativity, value innovation, demand teamwork, expect accountability and cherish results. We value your take charge, take initiative, get stuff done attitude and will help you unlock your growth potential. One great choice can change everything. Thrive with us at ZoomInfo.
What You'll Accomplish
We are seeking a dynamic and strategic Human Resources Business Partner to join our team. The HRBP will collaborate closely with departmental leaders to align HR strategies with business goals, enhance organizational performance, and promote a positive workplace culture. The successful candidate will play a pivotal role in providing HR expertise, guidance, and solutions to drive employee engagement, talent development, and overall organizational success.
Day to Day:
Strategic Partnership:

Work closely with senior leadership and departmental managers to gain a deep understanding of the organization's business goals, objectives, and challenges.

Act as a trusted advisor, providing expert HR insights that support and align with the company's strategic direction.

Foster open communication and build strong relationships to ensure HR initiatives are integrated seamlessly with business operations.

Employee Relations:

Proactively manage employee relations matters to create a positive work environment and maintain healthy employee-manager relationships.

Serve as a point of contact for employees and managers to address concerns, provide guidance, and ensure fair treatment following company policies and regulations.

Conduct thorough investigations into employee complaints or conflicts, collaborating with relevant parties to find resolution and prevent future issues.

Talent Acquisition:

Work closely with the recruitment teams to understand the organization's staffing needs, both immediate and long-term, and develop targeted strategies to attract top talent.

Participate in interviews, candidate evaluation, and selection processes for key positions.

Performance Management:

Provide expertise and guidance in the performance management process, assisting managers in setting clear expectations, performance goals, and development plans for their teams.

Collaborate with managers to address performance gaps, identify root causes, and implement strategies to enhance employee performance and engagement.

Learning and Development:

Collaborate with department leaders to identify training needs based on performance gaps, emerging trends, and business goals.

Support managers in creating individual development plans for their team members.

Compensation and Benefits:

Partner with managers to understand their team's compensation needs, aligning strategies with organizational goals for attraction, retention, and employee satisfaction.

Provide expert guidance on developing and implementing competitive compensation structures and benefits packages.

Change Management:

Collaborate closely with leaders and stakeholders to understand the scope and objectives of organizational change initiatives.

Provide strategic guidance and communication strategies to effectively manage change, ensuring minimal disruption to operations and maximum engagement from employees.

HR Policy and Compliance:

Serve as a subject matter expert on HR policies, procedures, and relevant legal regulations, ensuring that the organization remains in compliance with all applicable laws and regulations.

Interpret complex policies and legal requirements, translating them into clear guidelines that can be understood and implemented by managers and employees.

Data Analysis:

Collaborate with HR and business leaders to provide data-driven recommendations and insights that support informed decision-making on talent management, organizational development, and employee engagement strategies.

Utilize predictive analytics to anticipate future HR trends and challenges, enabling proactive planning and mitigation strategies.
Education & Certifications:
Bachelor's degree in Human Resources, Business Administration, or a related field.

HR certification (e.g., SHRM-CP, PHR, or similar) is a plus.

4+ Proven experience as an HR Business Partner or similar role.
Knowledge, Skills, and Abilities:
In-depth understanding of HR principles, practices, and employment laws.

Excellent communication, negotiation, and interpersonal skills.

Strong analytical and problem-solving abilities.

Ability to manage multiple tasks and priorities in a dynamic environment.

Proficiency in HRIS (Human Resources Information System) and Microsoft Office Suite.
About us:
For over a decade, ZoomInfo has helped companies achieve their most important objective: profitable growth. Backed by the world's most comprehensive B2B database, our platform puts sales and marketing professionals in position to identify, connect, and engage with qualified prospects.
Our mission is to provide every company with a 360-degree view of their ideal customer, empowering each phase of their go-to-market strategy and driving their ability to hit their number.

The US base salary range for this position is $109,360.00 - $155,040.00 variable compensation + benefits.
Actual compensation offered will be based on factors such as the candidate's work location, qualifications, skills, experience and/or training. Your recruiter can share more information about the specific salary range for your desired work location during the hiring process.
We want our employees and their families to thrive. In addition to comprehensive benefits we offer holistic mind, body and lifestyle programs designed for overall well-being. Learn more about ZoomInfo benefits here.
About us:
ZoomInfo (NASDAQ: ZI) is the trusted go-to-market platform for businesses to find, acquire, and grow their customers. It delivers accurate, real-time data, insights, and technology to more than 35,000 companies worldwide. Businesses use ZoomInfo to increase efficiency, consolidate technology stacks, and align their sales and marketing teams — all in one platform.
ZoomInfo may use a software-based assessment as part of the recruitment process. More information about this tool, including the results of the most recent bias audit, is available here.
ZoomInfo is proud to be an Equal Opportunity employer. We are committed to equal employment opportunities for applicants and employees regardless of sex, race, age, color, national origin, sexual orientation, gender identity, marital status, disability status, religion, protected military or veteran status, medical condition, or any other characteristic or status protected by applicable law. At ZoomInfo, we also consider qualified candidates with criminal histories, consistent with legal requirements.