Data Governance Analyst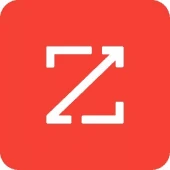 ZoomInfo
IT
Chennai, Tamil Nadu, India
Posted on Tuesday, September 12, 2023
At ZoomInfo, we encourage creativity, value innovation, demand teamwork, expect accountability and cherish results. We value your take charge, take initiative, get stuff done attitude and will help you unlock your growth potential. One great choice can change everything. Thrive with us at ZoomInfo.
Data Quality & Governance Analyst - Data & Analytics (India)
Our Enterprise Data Governance & Integrity team is looking for a Data Governance Analyst to support our efforts in rationalizing and analyzing various datasets across our organization. This role will have a significant focus on ensuring the quality of data in our key systems, as well as, development of accompanying documentation to support ongoing data integrity. Consumers of these insights will include cross-functional stakeholders and management, up to senior and executive leadership.
Key Responsibilities:
DIVE INTO DATA QUALITY: Develop a comprehensive and deep understanding of the data we work with to help enhance data quality. Foster learning with colleagues using analytical tools and applications to broaden data accessibility, advance our proficiency/efficiency in understanding and using the data appropriately and accurately. Conduct regular data cleaning efforts to rid the system of old, outdated, duplicate and/or conflicting data.
DEVELOP INTO AN EXPERT IN APPLYING METHODS: Become familiar with and adopt appropriate analytical methodologies, data hygiene checks and error validation tools and applications to ensure relevant and impactful approaches; pursue technical training and development opportunities, strive to continuously build knowledge and skills and make recommendations for iterative improvements.
PRODUCE HIGH QUALITY ANALYSIS: Apply rigor in analytical design and methods, plan for data processing and querying many types of data sources, design an appropriate analysis and recommendation plan, assess effective ways of presenting and delivering the results to maximize impact and interpretability across stakeholder units, implement and/or oversee analyses from start to finish, including data cleanup, systems design, and impact reporting.
IDENTIFY NEEDS & RECOMMEND SOLUTIONS: Develop and implement the guidelines for data standards and procedures, as well as coding structures, data models, and database designs that ensure wide access to high integrity datasets.
CONTRIBUTE TO BODY OF KNOWLEDGE: Develops and implements strategies to translate business requirements and models into feasible and acceptable data warehouse designs to ensure that business needs are met. Develop new functional relationships; break down and clearly explain business processes in place; explore new technologies and techniques. Share these insights with the broader team.
DEVELOP DATA STRATEGY & GAIN ACCESS TO DATA: Develop strategic plans to access appropriate and necessary data sources to support analyses and gain access to data through collaboration and/or data generation.
INTERPRET AND SHARE RESULTS: Communicate findings to stakeholders and functional partners, understand end-user needs, and create effective communication strategies for largest business impact
Qualifications:
Experience working with Snowflake or cloud data platforms
4+ years of relevant work experience in a data management, data governance, or data analyst role
Intermediate to advanced SQL and experience working with relational databases
Intermediate to advanced python and experience with automations
Bachelor's degree in Business, Information Science, Data Management, Computer Science, or related
Ability to display complex quantitative data in a simple, intuitive format and to present findings in a clear and concise manner
Experience working in or partnering closely with one or more business functions
Experience in data exploration: working in the data and with stakeholders to determine the potential use and value of a new dataset, as well as developing the data model that can deliver that value
About us:
ZoomInfo (NASDAQ: ZI) is the trusted go-to-market platform for businesses to find, acquire, and grow their customers. It delivers accurate, real-time data, insights, and technology to more than 35,000 companies worldwide. Businesses use ZoomInfo to increase efficiency, consolidate technology stacks, and align their sales and marketing teams — all in one platform.
ZoomInfo may use a software-based assessment as part of the recruitment process. More information about this tool, including the results of the most recent bias audit, is available here.
ZoomInfo is proud to be an Equal Opportunity employer. We are committed to equal employment opportunities for applicants and employees regardless of sex, race, age, color, national origin, sexual orientation, gender identity, marital status, disability status, religion, protected military or veteran status, medical condition, or any other characteristic or status protected by applicable law. At ZoomInfo, we also consider qualified candidates with criminal histories, consistent with legal requirements.