Technical Product Marketing Manager, Product-Led Growth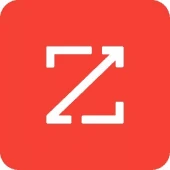 ZoomInfo
Marketing & Communications, IT, Product, Sales & Business Development
Vancouver, WA, USA
Posted on Wednesday, September 20, 2023
At ZoomInfo, we encourage creativity, value innovation, demand teamwork, expect accountability and cherish results. We value your take charge, take initiative, get stuff done attitude and will help you unlock your growth potential. One great choice can change everything. Thrive with us at ZoomInfo.
Our Product Marketing team is made up of two sub-teams: Persona PMMs and Technical PMMs. As part of the Technical PMM team, you live and breathe product innovation. You are our in-house product and launch expert for our portfolio and product-led growth products. While Product Management and Go-To-Market teams are your primary partners, your north star is to drive user acquisition, product adoption, and help to deliver revenue through product-led growth (PLG) initiatives. You won't stop there, though.
Your ultimate goal is to bring product innovation to market by successfully launching new products and features. This highly strategic work requires you to have a keen understanding of effective launch strategies, strong messaging and positioning skills to make the updates relevant and actionable, and a strong desire to impact our product roadmap. You will use customer feedback and market research to provide roadmap suggestions and input.
You are the advocate for product and product-led growth deliverables and strategy. While you are focused on making users successful throughout their entire lifecycle, your main focus will be on the initial launch phase (~90 days post launch) to ensure successful rollout and initial adoption. You also own the upsell strategy of users acquired through our PLG efforts. That's where your strategic partnership with the Customer Engagement Marketing (CEM) team plays a role in ensuring long-term adoption and upsells. Your success will be largely tied to product launch and product adoption success metrics.
What your day might look like:
You meet with your PMs to get the latest scoop on your upcoming release and strategize launch plans.
You learned about a new feature release that will drive significant revenue and require customer support, so you craft a release brief—your source of truth for all releases.
You present at an Enablement session to inform and train the sales teams on upcoming launches.
You meet with CX to develop customer education materials that will be available for customers.
You set up a brainstorming session with Customer Engagement Marketing to create a plan to drive long-term feature adoption.
Your marketing counterpart shared that leadership approved a new source of traffic to support PLG, so you set a meeting with Marketing, Sales, and Product to ensure routing and ACV targets are outlined.
Areas of Responsibility:
Create cohesive product positioning and messaging, ensuring it ties back to the overall solution and brand messaging
Monitor product engagement stats and revenue trends for your owned areas to find areas of growth and opportunity.
You will drive product / feature launches end-to-end:

Launch planning
Launch comms & collateral
Org readiness
Product training & enablement

You will influence the product roadmap by sharing key customer, market, competitive insights with Product teams.
Experience and Core Skills:
5+ years of Product Marketing Manager experience, with 2 years of PLG experience
Bachelor's Degree in marketing, advertising, communication, or related field
Expertise in developing launch strategies — How can we effectively position ourselves against X competitor? Which launches required phased releases or an Alpha/Beta test?
Deep understanding of our customer base — Which segments and users should you target with new features? Does this open up new upsell/cross-sell opportunities? What quantitative and qualitative inputs can we use to make product decisions?
Deep understanding of our market and competitors — What should we be doing to leapfrog / outpace the competition? Where are we behind and at risk of losing out?
Great storytelling skills with the ability to tie launches back to larger messaging themes & brand pillars — How can you ensure you aren't telling one-off stories but building into a larger narrative to reinforce our undisputed market position?
The behaviors we value:
You'll be surrounded by an amazing group of people on this team, and we want to continue to build on the superb team culture we've built. That's why we want you to understand the behaviors that we want to see you display:
Have a CEO mindset
Lift others up
Connect the dots across ZoomInfo
Take calculated risks
Primary stakeholders:
Product Management
Product Ops
Revenue Enablement
Customer Onboarding & Education
Customer Success & Support
Customer Delivery
Customer Engagement Marketing
Market Intelligence / Customer Insights
The US base salary range for this position is $97,600.00 - $122,000.00 + bonus + benefits.
Actual compensation offered will be based on factors such as the candidate's work location, qualifications, skills, experience and/or training. Your recruiter can share more information about the specific salary range for your desired work location during the hiring process.
We want our employees and their families to thrive. In addition to comprehensive benefits we offer holistic mind, body and lifestyle programs designed for overall well-being. Learn more about ZoomInfo benefits here.
About us:
ZoomInfo (NASDAQ: ZI) is the trusted go-to-market platform for businesses to find, acquire, and grow their customers. It delivers accurate, real-time data, insights, and technology to more than 35,000 companies worldwide. Businesses use ZoomInfo to increase efficiency, consolidate technology stacks, and align their sales and marketing teams — all in one platform.
ZoomInfo may use a software-based assessment as part of the recruitment process. More information about this tool, including the results of the most recent bias audit, is available here.
ZoomInfo is proud to be an Equal Opportunity employer. We are committed to equal employment opportunities for applicants and employees regardless of sex, race, age, color, national origin, sexual orientation, gender identity, marital status, disability status, religion, protected military or veteran status, medical condition, or any other characteristic or status protected by applicable law. At ZoomInfo, we also consider qualified candidates with criminal histories, consistent with legal requirements.