Senior UX/UI Designer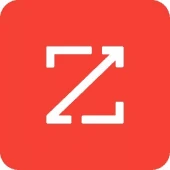 ZoomInfo
Design
Ra'anana, Israel
Posted on Monday, October 23, 2023
At ZoomInfo, we encourage creativity, value innovation, demand teamwork, expect accountability and cherish results. We value your take charge, take initiative, get stuff done attitude and will help you unlock your growth potential. One great choice can change everything. Thrive with us at ZoomInfo.
At ZoomInfo we encourage creativity, value innovation, demand teamwork, expect accountability and cherish results. If you are collaborative, take initiative, and get stuff done we want to talk to you! We have high aspirations for the company and are looking for the right people to help fulfill the dream. We strive to continually improve every aspect of the company and use cutting-edge technologies and processes to delight our customers and rapidly increase revenues.
We are looking for a Senior UX Designer to join our Product Team. We are seeking a hands-on Product Designer with strong UI/UX skills. You will champion a user-centered design approach to ensure we ship products our customers love.
Our design team works closely with Product Management and Engineering to translate user requirements into highly usable and successful product solutions.
RESPONSIBILITIES
UX design for B2B applications & complex systems
Produce product sketches, wireframes, mockups, conceptual designs and layouts for user-facing functionality
Lead cross-functional design reviews with product management and engineering
Mentor and guide team members in the UX design process
Drive stakeholder reviews and prototypes throughout the design lifecycle
Lead user research and analysis to inform design decisions
Maintain a holistic view of the product and drive toward a simple and coherent user experience
QUALIFICATIONS
5 years of customer-facing UX design experience with a focus on complex flows and use cases in the B2B space
Strong ability to design high-fidelity mockups and prototypes, and iterate on user interface design and interaction flow of applications and experiences based on user feedback
Agile experience and willingness to experiment to evolve the design process
Willingness to be a hands-on member of a development team / squad in a fast-paced environment
Ability to balance product requirements, UX best practices, customer insights, and innovation
Experience with Figma
Portfolio showcasing your work
About us:
ZoomInfo (NASDAQ: ZI) is the trusted go-to-market platform for businesses to find, acquire, and grow their customers. It delivers accurate, real-time data, insights, and technology to more than 35,000 companies worldwide. Businesses use ZoomInfo to increase efficiency, consolidate technology stacks, and align their sales and marketing teams — all in one platform.
ZoomInfo may use a software-based assessment as part of the recruitment process. More information about this tool, including the results of the most recent bias audit, is available here.
ZoomInfo is proud to be an Equal Opportunity employer. We are committed to equal employment opportunities for applicants and employees regardless of sex, race, age, color, national origin, sexual orientation, gender identity, marital status, disability status, religion, protected military or veteran status, medical condition, or any other characteristic or status protected by applicable law. At ZoomInfo, we also consider qualified candidates with criminal histories, consistent with legal requirements.