Senior Data Scientist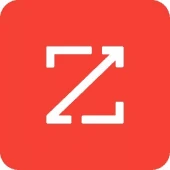 ZoomInfo
Data Science
Ra'anana, Israel
Posted on Tuesday, October 24, 2023
At ZoomInfo, we encourage creativity, value innovation, demand teamwork, expect accountability and cherish results. We value your take charge, take initiative, get stuff done attitude and will help you unlock your growth potential. One great choice can change everything. Thrive with us at ZoomInfo.
Zoominfo is actively seeking a Senior Data Scientist to join our Enterprise Data Science team. In this strategic role, you will lead efforts to analyze and harness diverse datasets across our organization, with a primary focus on leveraging data science and machine learning to drive actionable insights and outcomes.
Your responsibilities will encompass developing advanced data analytics models, implementing machine learning algorithms, and optimizing data pipelines. You will play a pivotal role in delivering data-driven solutions that enhance our products and operations, ultimately driving business growth.
Collaboration with cross-functional teams, management, and senior leadership will be key as you translate complex data into actionable insights and strategies. We are looking for a visionary leader who is passionate about harnessing the power of data science and machine learning to solve complex business challenges and drive innovation.
In this role, you'll craft crucial business inquiries, design data models, and spearhead the adoption of advanced data science methods. You'll need robust analytical capabilities, a profound passion for data science and machine learning, and the ability to effectively convey the significance of data-backed choices to a wide range of stakeholders.
Key Responsibilities:
Advanced Analytics: Develop and implement data analytics models, machine learning algorithms, and data pipelines.
Problem Solving: Tackle challenging data science problems, from predictive modeling to natural language processing.
Data-Driven Insights: Extract actionable insights from data, enabling data-driven decision-making across the enterprise.
ML Model Development: Develop and deploy machine learning models and algorithms to address complex business problems.
A/B Testing: Design and implement A/B testing methodologies to drive data-driven decision-making and product optimization.
Stakeholder Communication: Effectively communicate complex technical concepts and insights to non-technical stakeholders, guiding them in making informed decisions.
Qualifications:
A Master's or advanced degree in Data Science, Computer Science, Statistics, or a related field.
A minimum of 8 years of experience leading data science teams and delivering data-driven solutions in a corporate environment.
Strong proficiency in machine learning, statistical analysis, and data visualization.
Expertise in programming languages such as Python.
SQL expertise for data extraction, transformation, and analysis.
Strong problem-solving and strategic thinking abilities.
Excellent communication and leadership skills.
Ability to collaborate effectively across cross-functional teams.
About us:
ZoomInfo (NASDAQ: ZI) is the trusted go-to-market platform for businesses to find, acquire, and grow their customers. It delivers accurate, real-time data, insights, and technology to more than 35,000 companies worldwide. Businesses use ZoomInfo to increase efficiency, consolidate technology stacks, and align their sales and marketing teams — all in one platform.
ZoomInfo may use a software-based assessment as part of the recruitment process. More information about this tool, including the results of the most recent bias audit, is available here.
ZoomInfo is proud to be an Equal Opportunity employer. We are committed to equal employment opportunities for applicants and employees regardless of sex, race, age, color, national origin, sexual orientation, gender identity, marital status, disability status, religion, protected military or veteran status, medical condition, or any other characteristic or status protected by applicable law. At ZoomInfo, we also consider qualified candidates with criminal histories, consistent with legal requirements.